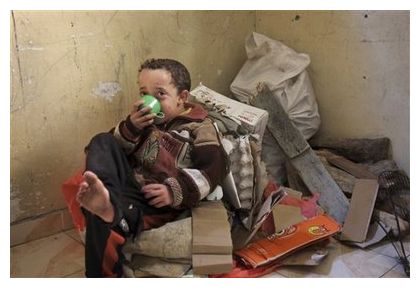 The United Nations says nearly one million people are expected to need food aid in the besieged Gaza Strip next year.
The United Nations Relief and Works Agency (UNRWA) currently provides food for around 813,000 Palestinian refugees, Robert Turner, the UNRWA Gaza director of operations, said on Wednesday.
The main reason behind the rise is the closure of Gaza tunnels by Egypt's interim government, Turner added. These tunnels are the only lifeline for Palestinians living under the Israeli siege.
"Only for food next year, we are appealing for $95 million but that is all our entire expected income, so we need to do a lot of advocacy with the donors," he said.
Gaza has been blockaded since June 2007, a situation that has caused a decline in the standards of living, unprecedented levels of unemployment, and unrelenting poverty.
The 1.7 million Palestinians of the Gaza Strip are living in what is called the world's largest open-air prison as Israel retains full control of the airspace, territorial waters, and border crossings of the territory.
The apartheid regime of Israel denies about 1.7 million people in Gaza their basic rights, such as freedom of movement, jobs that pay proper wages, and adequate healthcare and education.
The Israeli military also frequently launches attacks in the coastal enclave, claiming the attacks are being conducted for defensive purposes. However, disproportionate force is always used, in violation of international law, and civilians are often killed or injured.