Broken water main on King Edward Ave. collapses road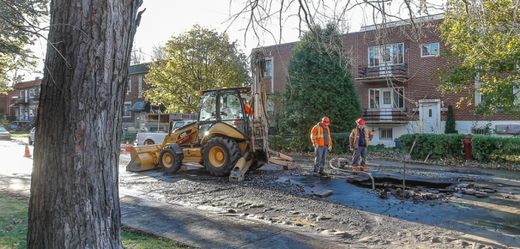 Montreal - A hapless motorist discovered a broken water main in the worst possible way: the road collapsed as he drove over it Monday morning.
The broken main/sinkhole is on King Edward Ave. at Fielding Ave. in Notre-Dame-de-Grâce. The road is closed to traffic as city workers have to remove the car before they can get at the pipe.
The driver of the car was not injured.