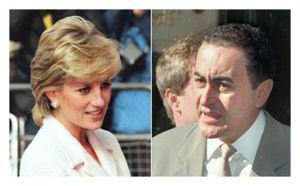 The controversy over the death of Princess Diana took a new twist last night with the emergence of a photograph of an SAS sniper practising his deadly trade on the streets of Britain.
The remarkable image, now being examined by Scotland Yard detectives, shows the special forces soldier lying on a bridge in Wales peering at cars down the telescopic sights of a sniper's rifle.
The photograph was taken from the computer of Soldier N, a former SAS man who claims regiment members were responsible for the death of Diana in a Paris underpass. A total of 90 images were discovered.
The Metropolitan Police, whose specialist crime and operations command is investigating the assassination theory, last night said it would be "inappropriate" to comment on the new development.
The photograph shows two men on a bridge who are thought to be taking part in a counter-terrorism exercise.
The soldiers are practising a procedure known as high-speed vehicle interdiction, a tactic designed to stop vehicles being driven by terrorists travelling at speed.
It is believed that the bridge and a section of road beneath it was closed to the public at the time.
The Diana murder allegation came to light during the second court martial of Sergeant Danny Nightingale who, amid huge publicity, was found guilty of illegally possessing a gun and ammunition.
The extraordinary suggestion was outlined in a letter, written by the mother-in-law of 38-year-old Soldier N, a former sergeant, who was a key witness for the prosecution.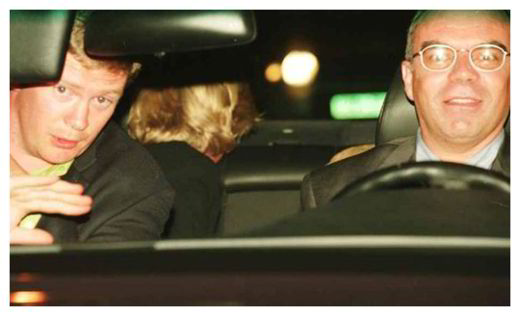 Soldier N now faces a grilling over claims he illegally stored secret SAS tactical documents and videos of operations in Afghanistan.
There are said to be emails, from Afghanistan to his then wife, identifying the location of SAS and Special Boat Service units as well as times and dates of operations plus tactics used to kill and capture insurgents.
Soldier N is said to have claimed that a former member of the elite regiment was in charge of an assassination squad that caused Diana's car to crash in Paris in 1997.
He has subsequently denied the claims and blamed his former wife for "trying to cause trouble".
Scotland Yard said last night it was "not appropriate to give a running commentary on the progress of the investigation".
Defence sources have described Soldier N's security breach as a huge embarrassment to the SAS, which prides itself on secrecy and professionalism.
It is forbidden for regiment members to keep highly sensitive information on personal computers.
An MOD source said: "The cardinal rule is never to talk about operations to anyone outside the SAS.
"To send emails over the internet naming members of the SAS, troop locations and details of forthcoming operations potentially endangered the lives of dozens of his fellow soldiers. Had this been known at the time, this individual would have been thrown out of the regiment and probably court-martialed."