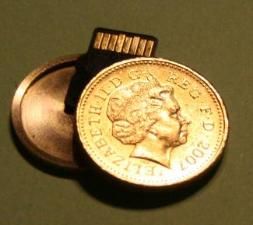 Anyone with data to conceal can get one of these coins and hide a micro-SD card inside that will hold up to 128 GB of data.
This is why it was a pointless exercise in Gestapo tactics for the UK government to destroy the computers at the UK Guardian to try to erase the Edward Snowden leaks.
That data is out there and there is no way to get it back, ever.
Available,
here
.