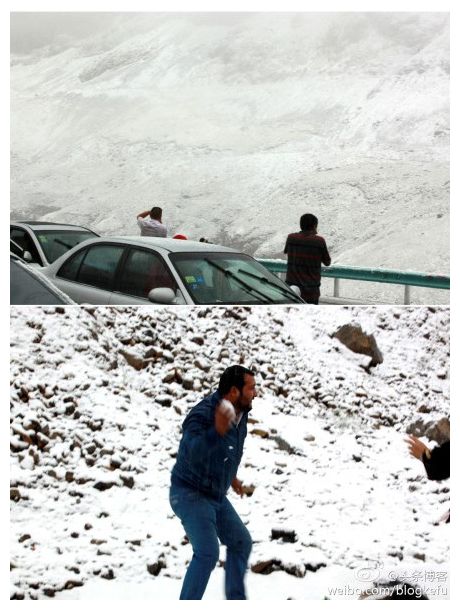 China's Xinjiang Uygur Autonomous Region witnessed a rare display of summer snowfall on Tuesday as a powerful cold air front moved into the area.
Xinjiang has been suffering scorching heat since July, with temperatures reaching over 40 degrees Celsius. A powerful cold air front has recently moved into the region, causing much and heavy rainfall.
However, one netizen under the username "Chief of the Daolang Tribe" uploaded a group of photos taken near the Tieliemaiti Pass to his microblog account on August 13, saying that some rare summer snowfall occurred near the Duku section of National Highway 217.
The snowfall's photos went viral within hours as residents in most parts of southern China are still enduring a heat wave.