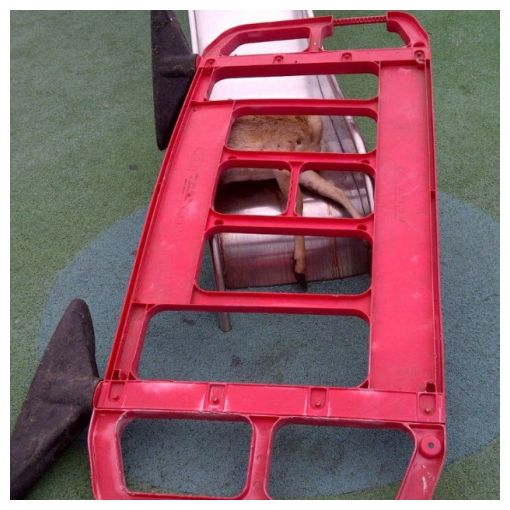 Stratford resident Lucy Stafford found the young red deer, whose hind legs have been chopped off, when she took her three-year-old niece to the play area in Chandos Road Gardens for a summer holiday treat.
Lucy said: "It completely traumatised my niece. I mean, this is a children's play area, there are loads of children playing around it.
"There are flies all over it. I called Newham Council to come and pick it up at 11.05am and this other lady I've been talking to called them at about 7 or 8am.
"We put a black plastic bag over it to try and cover it up but now that's just blowing round the park.
"It looks to me like someone butchered it, chopped it up, and just dumped it there."
Red deer are usually found in Royal Parks such as Richmond, Bushey and there is a small population in Greenwich Park.
There are also large populations in East Anglia and New Forest - as well as the south west of England, Lake District and Scotland.
A Newham Council spokesperson said: ""We do not condone this particularly distressing incident and officers are dealing with its removal.
"Any residents who may have information about this are asked to contact the council immediately."
A spokesperson for the RSPCA said: "This is a shocking incident and it seems whoever placed the deer here wanted to cause maximum distress.
"We would urge anyone with information about how this deer was killed and came to be dumped in the park, to contact us urgently on our inspectorate appeal line 0300 123 8018. All calls are treated in confidence."