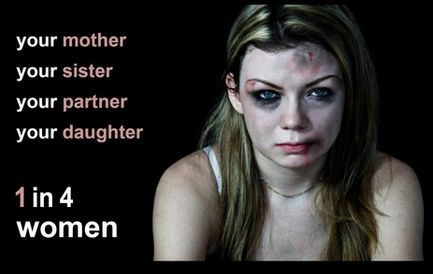 Violence Against Women Act (Vawa) passes Senate but is not renewed after Republicans take issue with new provisions.
A bill that would extend funding for domestic violence programs has failed to be reauthorized for the first time since it was signed in 1994.
The Violence Against Women Act (Vawa) provides financing to programs that work to end domestic violence, dating violence, sexual assault, and stalking as well as offer support to victims. The bill was approved for reauthorization by the Senate in April, but failed to make it through the House before the year-end congressional deadline.
The bill was successfully reauthorized in 2000 and 2005, but House Republicans took issue with provisions added to the 2012 legislation that attempted to expand protections for undocumented immigrants, Native Americans and members of the LGBT community who are victims of domestic violence.
Advocates suggested additions to the bill based on researched trends in domestic violence and worked with both sides of the House and Senate to draft a bill they hoped would make it through Congress before the end of the year.
Kiersten Stewart, director of public policy and advocacy, Futures Without Violence, told the
Guardian
: "The Senate bill was already very much a bipartisan compromise, it seems very unfortunate that the House chose to fight the provision."
Stewart said domestic violence in Native Americans "is at absolute epidemic proportions" and that complications with federal and tribal jurisdiction gives perpetrators little accountability. Vawa provisions would allow tribes to prosecute minor cases of domestic violence and enforce restraining orders.
"What Native American women experience is every bit as horrific as what many women around the world in lesser developed countries experience," said Stewart.
Existing laws allow for victims of violence to receive immigration visas and the reauthorized bill would recapture visas that weren't used in the first years of the program because people didn't understand how it worked. "The requests for those visas is already higher than the amount of visas there are and the requirements to prevent any form of fraud are already very, very high," said Stewart.
The new provisions for members of the LGBT community would allow programs to receive funding regardless of the sexual orientation or gender identity of victims.
Stewart said the additional provisions were modest and was optimistic that the new congress would pass the reauthorized bill in early 2013.
Democrat Pat Leahy and Republican Mike Crapo co-wrote the bill reauthorized in 2011 which included the provisions that add protections for undocumented immigrants, the LGBT community and Native Americans. Provisions that expand dating violence programs and programs on campus were also included in the reauthorized bill.
In February, Republican senator Chuck Grassley of Iowa said he supported the programs funded by the existing bill, but not the new additions. "The substitute creates so many new programs for underserved populations that it risks losing the focus on helping victims, period," Grassley said.
Vawa will continue to receive funding through March like other discretionary programs because of a continuing resolution signed by Barack Obama in September. These programs are waiting to see how funds will be allocated with the new budget deal.
Currently, Vawa programs receive $412m annually from the US Department of Justice. Vawa programs to help victims of domestic, dating and sexual violence also receive $187m annually through the US Department of Health and Human Services.