Prison staff from scandal-hit security firm G4S took the fingerprints and mugshots of children as young as two who visited inmates at a new jail.
The practice was stopped only after a string of complaints to jail bosses at HMP Oakwood, a privately run prison in Staffordshire that holds 1,605 offenders.
The Mail on Sunday has discovered that over-zealous staff forced children who were visiting family members to pose for pictures and have electronic fingerprints taken, which were then stored on a computer at the prison.
The practice, which has drawn strong criticism from prison groups, continued for four weeks earlier this year until prison governors held an inquiry and put a stop to it.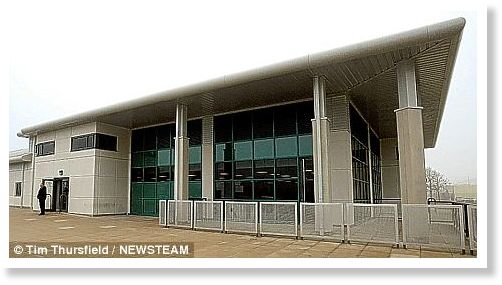 It heaps new embarrassment on G4S after the fiasco of their failure to provide enough security staff for the Olympics.
One complaint about the prison scanning came from a grandmother, who last May visited with her son-in-law's children, including his two-year-old daughter.
She wrote anonymously to a prison newsletter, saying that her son-in-law was transferred to the new £150 million category C prison so his family - who live nearby - could visit him more easily.
She said: 'We visit him on a weekly basis, but every time we visit they change [the] rules. My grandchildren, the youngest two years old, had to have a photo and fingerprints taken.
'Two weeks later I was told this should not have happened at all and they were to be taken off the system.'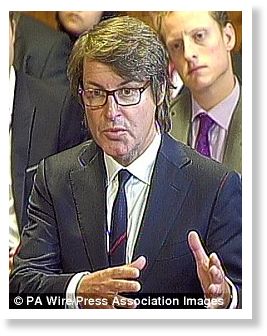 It is believed children's prints and pictures were taken at least 20 times before the practice was stopped. Prison sources have confirmed that several other relatives complained to G4S which runs the jail, though it still comes under Ministry of Justice jurisdiction.
Last night the Prison Reform Trust said that finger-scanning and photographing a two-year-old girl did not help security and could in fact cause problems by angering inmates.
Mark Day, head of policy at the Trust, said: 'Finger-printing toddlers and taking their mugshots before they are able to visit their fathers in prison is wholly draconian and completely unnecessary.'
He added that it was a 'pointless and intrusive' security measure that added to 'the pain and distress inflicted on families by imprisonment'.
Ministry of Justice guidelines state that 'identification of all visitors to a prison must be recorded and retained', but a spokesman said the policy did not apply to visitors under 18.
A spokesman for G4S confirmed that the fingerprints and mugshots of children had been taken 'in error' and had now been 'removed from the system'.
He said: 'Adults visiting HMP Oakwood have their photographs and biometric data taken so we can confirm who is entering and leaving to prevent prisoners from escaping.
This policy does not apply to children and in this case an over-enthusiastic member of staff carried out these procedures. We apologise for any distress that may have been caused.'
G4S is still reeling from the scandal of its failure to fulfill contracts to provide 10,000 security staff for the London 2012.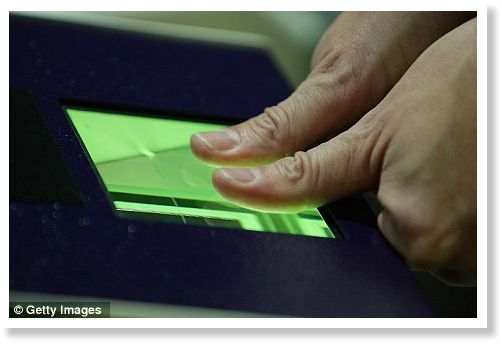 The company lost out on £50 million and received widespread criticism.
Chief executive Nick Buckles, who earns £1.2 million a year, was forced to apologise in front of MPs and accepted full responsibility for the fiasco.
And a week ago it was also revealed that G4S used undercover surveillance teams disguised as delivery men to spy on the sick or disabled in their homes as part of lucrative investigative work for insurance companies that are challenging payouts.
The company is facing legal action from a disabled woman whose home was entered by one of its staff claiming that he was delivering a clothing catalogue.
HMP Oakwood is equipped with a state-of-the-art security system. When a person visits the prison for the first time, their picture is taken by a member of staff and they must also place an index finger on an electronic keypad, which takes a digital reading.
The photo and electronic print are stored on a computer at the jail alongside the visitor's name.
If the individual is a regular visitor, they are able to enter and leave the prison visiting area by scanning their fingerprint.