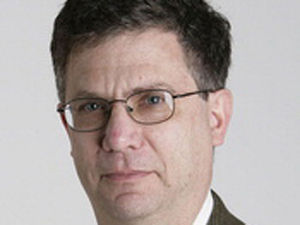 A pediatric endocrinologist at Boston Children's Hospital was arrested Thursday on child pornography charges.
According to the U.S. Attorney's Office,
Dr. Richard Keller
, 56, of Andover, "knowingly received films depicting minors engaged in sexually explicit conduct."
Read:
The Criminal Complaint (.pdf)
In a statement Thursday afternoon, federal prosecutors said Keller "purchased and ordered over 50 DVDs of child pornography online. At this time, more than 500 photographs and between 60 - 100 DVDs have been recovered during an ongoing search of Dr. Keller's home today."
Keller is also a pediatrics instructor at Harvard Medical School. He was the Medical Director at Phillips Academy for 19 years before leaving in 2011.
"Members of the public who have questions, concerns or information regarding this case should call 617-748-3274, and messages will be promptly returned," the U.S. Attorney's Office said.
Keller will be arraigned at U.S. District Court in South Boston Thursday afternoon.
If he is convicted on all charges, prosecutors said Keller faces "a mandatory minimum of five years and up to 20 years in prison, to be followed by up to lifetime supervised release and a $250,000 fine."
Children's Hospital spokesman Rob Graham released this statement:
"Providing safe and appropriate care in a safe and protective environment is the absolute paramount priority for Boston Children's Hospital. When the hospital learned of the allegations against Dr. Richard Keller earlier today, he was immediately put on administrative leave pending results of the investigation by the US Attorney's Office. We will cooperate fully with the US Attorney's Office and all other involved regulatory and legal authorities.
"No complaints or concerns have been expressed by any patients or family members about the care Dr. Keller provided while he was at Children's."