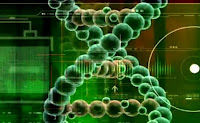 In earlier times it was easier to control a million people than physically to kill a million people. Today it is infinitely easier to kill a million people then to control a million people. - Zbigniew Brzezinski (Council on Foreign Relations, Trilateral Commission, Bilderberg Group, Carter/Obama Advisor).
The cancer epidemic is a soft-kill operation and a
move by the world's so-called elites
to cull the human population. It is well documented that the Club of Rome, Bill Gates, Ted Turner, the Rockefellers, Warren Buffet and many other globalists plan to dominate and decimate humanity with their population reduction agenda.
As we will see, the globalists first cause the cancer and then provide us with their ineffective treatments (not cures) for profit. This method is known as
Problem - Reaction - Solution
.
According to the
American Cancer Society
, 1,638,910 new cancer cases will arise in the United States during 2012. Approximately 577,190 American cancer patients are expected to die from their cancer this year as well.
One in every two men
will suffer from cancer (one in four will die) as will one in every three women (one in five will die). According to the
Centers for Disease Control and Prevention
, cancer is the second leading cause of death, closely trailing heart disease.
In 1971, President Nixon and Congress declared
war on cancer
. Since then, the federal government has spent well over $105 billion to battle cancer. In 2010 alone, the National Cancer Institute had a budget of $6.4 billion. As of March 2011, the
Susan B. Komen Foundation
, allegedly leading the fight against breast cancer, had $439,451,449 in "total public support and revenue." Pharmaceutical giant
Merck
alone had a 2010 research and development budget of 8.12 billion.
Why all the death and suffering despite billions, if not trillions, in government and private cancer research? Why have cancer treatments remained almost unchanged since the 1950s: toxic radiation, toxic chemotherapy, and surgery?
The answer is simple: treating cancer is profitable; curing it is not. Cancer also furthers the globalist goal of massive depopulation.
Worldwide cases of cancer are likely to rise by nearly 75 percent by 2030
according to a study published in
The Lancet Oncology
. A team led by Freddie Bray of the International Agency for Research on Cancer (IARC) in Lyon, France, said that in 2008 there were 12.7 million new cases of cancer, which would rise to 22.2 million by 2030, with 90 percent of the rise occurring in the poorest countries.
In other words, the business forecast for pharmaceutical companies, tax-free cancer foundations and government health organizations is great.
If you still can't believe that the cancer epidemic is a soft-kill operation, than you should understand Democide.
Democide is the murder of any person or people by a government
, including genocide, politicide, and mass murder. Democide does not include soldiers killed in battle. During the 20th Century (1900s) alone, Professor R.J. Rummel calculates that government power was used to murder approximately 262,000,000 people.
It is well known by nutritionists and true healers that the
best way to beat cancer is not to get it
. That is, we must have proper nutrition and exercise to keep our immune systems functioning properly. We must also eliminate all forms of toxins from our every-day environment.
processed meat (cold cuts) and are linked with increased rates of cancer. It is best to buy preservative-free meat to avoid being soft-killed by cancer.
Conclusion
The global elite have clearly implemented their depopulation agenda and are spiking our food, air, water and bodies with toxins to give us cancer. These elites then profit immensely by selling us drugs through the
pharmaceutical companies they control
. These drugs normally provide temporary relief from cancer/disease systems, while being falsely marketed as a cure by
fake studies and perverted statistics
.
Fight cancer by not getting it. Please share the knowledge obtained from this research and links provided herein.
About the author
Paul Adams is your humble servant. Those that oppose the New World Order have not the spirit of fear; but act with power, love, and a sound mind. Paul Adams is not a medical doctor and nothing contained in this article should be considered medical advice. This article is purely for informational purposes. Do your own research and think for yourself. Read other articles by Paul Adams here.