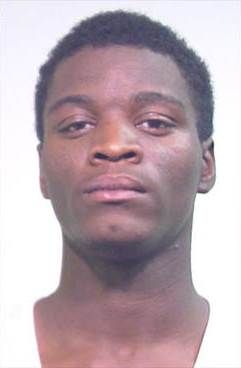 Chicago police received a surprise this week when they reportedly found a three-year-old girl holding a handgun during a routine traffic stop.
Police pulled a car of six people over in East Garfield Park, a community in the west side of Chicago, last Wednesday night . Two children were seated inside, with no car seats or seat belts, police said. When the officer approached the vehicle, he saw the 19-year-old driver, Queshawn King, making "furtive" downward movements to the three-year-old, the
Chicago Tribune
reported, citing police.
An officer then asked the man, who was described as "nervous," to step out of the car. He heard King yell to the toddler by her nickname, "Fatty" multiple times.
A police sergeant approached the front passenger side of the car and saw the child holding the handgun. When he tried to retrieve it, she threw the 9 mm weapon to the floor.
It was loaded with eight rounds, but did not discharge, police said.
King was charged with felony unlawful use of a weapon for having a loaded weapon inside the vehicle, misdemeanor endangering the life and health of a child, and misdemeanor possession of a firearm without a valid FOID (Firearms Owner's Identification) card.
Besides King and the young girl, four other people were in the car, including another child, the 3-year old's mother, grandmother and a man who was behind the wheel.
The other occupants of the car reportedly told the police the gun did not belong to them, the
Tribune
reported.
King was subsequently taken to Cook County Jail Thursday after a judge set his bail at $50,000, according to the Cook County sheriff's office.