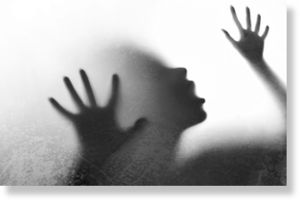 An 18-year old Egyptian girl was raped by a 31-year old Egyptian farmer with the help of his wife and his mother.
The rape was an act of revenge as the victim's brother, raped the accused's sister a year ago, reported the Masrawy web site.
The police have arrested all three.
The police investigation revealed that the brother of the victim raped the sister of the accused a year ago.
The family suffered terribly with the husband constantly being taunted about the act and not being able to protect his sister.
The man and his family then decided to take revenge lured the young girl to their home and raped her.
The police confirmed that the rape happened in front of the mother and the wife of the accused.
Father sexually abused daughters after wife's death
A 42-year old Egyptian father is accused of sexually abusing his daughters after the death of his wife.
The case only came to light after one of the girls became pregnant, according to a report in the
Al Youm Al Sabea'a
newspaper.
Two sisters, one of them 17 and the other 16 accused their father of sexually abusing them.
They added their father used to treat them as his wives until the eldest one became pregnant.
The girls said this started only after their mother died, five years ago.
The father has been arrested and is under investigation.
Housewife strangles husband to be with lover
A 27-year old Egyptian housewife identified as Yasmin AA is accused of killing her 30-year old husband to be able to marry her boyfriend
According to Egyptian newspaper
Al Masry Al Youm
, the wife, upon being found with the dead body of her husband told the police that they were play acting, imitating a scene from a movie.
She strung a rope around his neck and pulled, after which he fell dead, the report quoted her as saying.
However, a police investigation revealed that the woman was actually involved with her cousin and killed her husband in order to be with the cousin.
The report says the wife eventually confessed to the police that she was involved in an illicit relationship with her cousin and that her lover persuaded her to commit the crime.
She said she strangled her husband with a rope while he slept.
Man killed by mistress' son
A 45-year old Egyptian fisherman was strangled to death by the 18-year old son of his mistress, according to the
Al Masry Al Youm
newspaper.
The crime came to light after the body was discovered in a drainage canal near Al Saf town of Giza.
Once the body was identified, police investigations led to the son of the victim's mistress.
He justified committing the crime by stating that the man was in an illicit relationship with his mother and he was cursed by such a relationship.