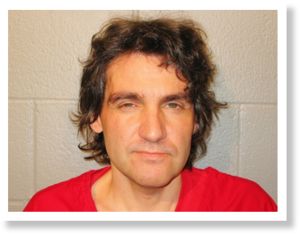 A Kamloops pedophile has been convicted of possession and transmission of thousands of images and videos of child pornography.
David James Caza, who has an extensive prior record of molesting children, was arrested at his home in Kamloops in Jan. 2010.
The arrest and seizure of his computer came after the B.C. RCMP Internet Child Exploitation unit received a tip from Toronto police during a crackdown on a porn ring.
An examination of Caza's computer revealed more than 50,000 digital images and another 3,400 video files of child pornography.
CDs and DVDS with child porn images were also seized.
Caza argued at trial that there was no evidence he was in possession and control of the images.
But in a ruling released online Wednesday, B.C. Supreme Court Justice Robert Powers said the circumstantial evidence against the accused was "simply overwhelming" and found him guilty.
"There is no doubt that this was an extremely large and well organized collection of child pornography with an emphasis on young boys," said the judge. "Most of them involve young boys clearly under the age of 16. The individual who put this material together obviously spent a great deal of time organizing, sorting and categorizing it."
The judge also found Caza guilty of breaching a recognizance that he not make, distribute, collect or store visual representations of persons who appear to be under the age of 16.
However, he was found not guilty of a charge of Internet luring.
Described by one judge as a "well-nigh incorrigible offender with regard to young children," Caza's prior criminal record includes a 12-month jail term after being convicted of three counts of anal intercourse in 1990, and an 18-month jail term for sexual assault in 1993.
He also got two years in jail following convictions for sexual assault and possession and making child pornography in 1996 and six months in jail for sexual interference in 2000. A conviction for possession of child porn in 2001 resulted in a six-month jail term.
Caza has been sentenced for numerous breaches of recognizance and breaches of probation.
He was at one point classified as a pedophile with a high risk to offend.