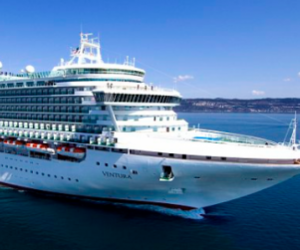 Hundreds of internal Al Qaeda documents embedded inside a pornographic movie on a memory disk have revealed plots of carrying out attacks in Europe similar to the November 2008 Mumbai attacks, according to CNN (video below).
The documents revealed that Al Qaeda planned to hijack cruise ships and post footage of passengers, dressed in Guantanamo Bay-style orange jumpsuits, being executed, in order to pressure governments to release prisoners.
German interrogators questioning a 22-year-old Austrian named Maqsood Lodin,were surprised to find a digital storage device and memory cards hidden in his underpants.
Buried inside them was a pornographic video called 'Kick Ass' and a file marked 'Sexy Tanja.'
Several weeks later, German investigators discovered encoded inside the actual video, more than 100 Al Qaeda documents.
CNN reported that one document called 'Future Works' appears to have been the product of discussions to find new targets and methods of attack. German investigators believe it was written in 2009.