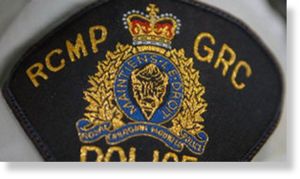 Three former Canada Revenue Agency employees have been charged with corruption and fraud for allegedly trying to extort money from restaurant owners in exchange for lower tax assessments.
The RCMP-led "Project Coche" resulted in 12 charges filed against the former employees Tuesday.
"It's all the same type of pattern that they all [allegedly] did," said RCMP Cpl. Luc Thibault.
One of the accused, a 55-year-old former tax auditor who was let go from the CRA in 2011 during the RCMP investigation, allegedly offered a restaurant owner to lower his upcoming tax notice in exchange for $90,000, according to police.
The restaurant owner declined the deal.
A 50-year-old team leader, also "discharged" from the CRA 2011, allegedly received $100,000 in bribes from a Montreal restaurant owner between June 2007 and August 2008 to erase unreported income from the file.
The third accused, a 50-year-old tax auditor who resigned in 2009, allegedly offered to lower a bogus tax notice in exchange for $50,000 in 2006. The restaurant owner refused to pay, according to the RCMP.
Police said the investigation into corruption at the CRA started in 2008 after a complaint came into the agency alleging the accused were involved in criminal activities.
"More charges could be laid in this matter," Thibault said. "It's still under investigation, so I can't say much on that, but there could be more charges."
Francesco Fazio, 55, and Elias Kawkab, 50, both of Ville Saint-Laurent, and Luigi Falcone, 50, of Laval face charges ranging from extortion to bribery of officers, fraud against the government and breach of trust by a public officer.
All three are scheduled to appear in court in Montreal in June.