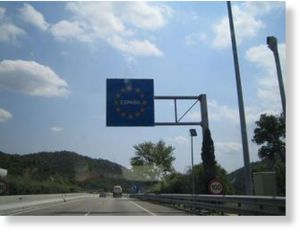 The Interior Ministry has announced that it will close the borders between Spain and France, due to serious fears of public order and domestic security issues, to coincide with the European Central Bank summit in Barcelona.
The move temporarily suspends the Schengen Treaty and temporarily restores border controls to France from midnight on Saturday 28th April until midnight on Friday 4th May.
The Schengen agreement, originally established in 1995, to which the UK declined to agree,
states that the free movement of persons in Europe without borders can be stopped temporarily if you know it "a serious threat to public order or domestic security."
All land borders will be closed to free flow and there will be increased security checks at Girona and Barcelona airports.