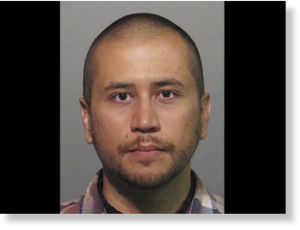 US - George Zimmerman, the 28-year-old neighborhood watchman who shot and killed Trayvon Martin on Feb. 26 in Sanford, Fla., has been charged with second-degree murder in the 17-year-old's death. Zimmerman has been transferred to Seminole County jail,
according to news reports
, and is being held without bail.
"Just moments ago we spoke by phone with Tracy Martin and Sybrina Fulton," Angela Corey, the special prosecutor investigating the case, said at a news conference in Jacksonville. "Three weeks ago our prosecution team promised those sweet parents we would get answers to all of their questions, no matter where our quest for the truth led us. And it is that search for justice for Trayvon that has brought us to this night."
"We did not come to this decision lightly," she said, declining to discuss specifics of the investigation. "We do not prosecute by pressure or petition ... We're law enforcement. We enforce the law."
Zimmerman turned himself in and is in police custody in Florida, Corey said, but would not disclose where he is being held.
According to CNN, Zimmerman left the state of Florida, but returned when he learned he would be charged. Zimmerman will now be transferred to the Seminole County Jail, Corey said.
The announcement comes a day after Zimmerman's attorneys
said that they were dropping the case because their client had stopped communicating with them
. (On Sunday, Zimmerman launched a website seeking donations for his legal and living expenses.) According to Corey, Zimmerman retained a new attorney "within the last hour."
That attorney, Mark O'Mara, said Zimmerman would plead not guilty, and hoped the judge would consider a bond.
"He is troubled by everything that has happened," O'Mara said. "Truly, it must be frightening to not be able to go into a 7-Eleven or a store. It would trouble any of us."
O'Mara said that because of the "high emotions" involved in the case, Zimmerman would likely be held in protective custody.
O'Mara was a TV analyst during the Casey Anthony trial.
Sanford, Fla., is a gated community outside of Orlando. Zimmerman told police he was attacked by Martin and was acting in self-defense.
Earlier this week, Corey
announced the case would not go to a grand jury
.
"There's been an overwhelming amount of publicity," Corey said, expressing concern about damage to a potential jury pool. "It's regrettable that so many facts got released and misconstrued."