Prosecutors training educators to spot kids in trouble, warn playgrounds can be hunting grounds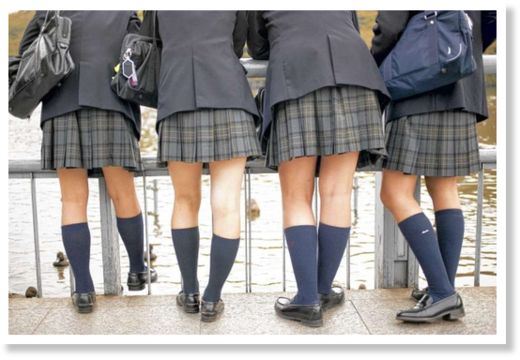 It's the most chilling of hunting grounds.
Sex traffickers who coerce kids into prostitution are using the city's schoolyards and playgrounds as recruiting offices.
It's such a troubling problem that Brooklyn prosecutors have started training educators on how to spot kids in peril on their turf.
"It happens enough that I can say it happens a bunch," Assistant District Attorney Lauren Hersh told the
Daily News
. "Many girls are forced to go to middle school playgrounds and recruit other young girls."
Hersh, who runs a pioneering sex-trafficking unit for the DA's office, has held several workshops and hopes to expand into as many schools as possible.
Last fall, pimp Abking Wilcox admitted turning girls as young as 15 into being sex slaves and making them recruit others in Bushwick and Brownsville middle schools.
Wilcox, who pleaded guilty in Brooklyn Criminal Court to three counts of sex trafficking, called it his "team."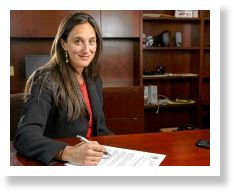 Hersh prosecuted another trafficker - a school parent, no less - after a guidance counselor at a Canarsie, Brooklyn, public high school blew the whistle.
At first, the counselor couldn't believe the secret hell a 16-year-old student described.
But her tale of being forced to sell sex over the Internet by a classmate's mom quickly rang true.
"She takes the guidance counselor to Backpage.com. She shows her, by plugging in a phone number, that these are in fact pictures of her that are being sold for sex," Hersh said.
"And the phone number that was on Backpage.com was the mom's phone number. When you looked on file at the school for the school's contact information for the mom, it was that phone number."
The counselor called police, and the mom later pleaded guilty.
In the year and a half that Hersh's unit has been up and running, 32 defendants have been indicted.
Last year, there were nearly three times as many sex-trafficking arrests in Brooklyn than in any other borough - 23 compared with nine each in the Bronx, Manhattan and Queens, and none in Staten Island.
Rachel Lloyd, executive director of Girls Educational and Mentoring Services, which helps trafficking survivors, said recruiting is happening everywhere, including schools.
"Pimps go where young people are," she said.
"Teachers may think, that's something happening in Thailand. But there could be a girl sitting your class who is two weeks away from being recruited, or who has already been recruited . . . . we've got girls in junior high who've been through this."
By focusing on helping victims with shelter and clothing, Hersh's unit has been able to identify more traffickers.
"Some of the best referrals I get are from girls who are telling me about other girls," she said.
Nicole Jernee, an administrator in District 79, which oversees alternative schools and programs, recently hosted Hersh for an hourlong workshop and is now watching for warning signs.
"I think we're more in tune to students, to females withdrawing and changing their routine . . . to look for bruises," Jernee said.
"I just think it's something that people feel like doesn't exist."
Hersh's unit represents a change in law-enforcement attitude toward underage prostitution. Instead of busting girls, they are finding out if they were coerced and charging the pimps.
"I'm sure, I'm positive, that 20 years from now, or even five years from now, we will approach this situation in a much different way," Hersh said.
"I hope that people will walk down the street, and when they see a 12-year-old in heels that are this high and two black eyes, that they won't call the police and say, Oh, there's a nuisance on the street.' "