Two rapists have been jailed for just 40 months each after a judge said their 11-year-old victim was "willing" and looked like she was older.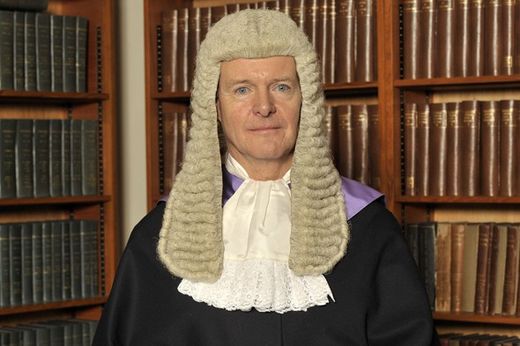 Roshane Channer and Ruben Monteiro admitted assaulting the girl in a block of flats in Luton in 2011, but Judge David Farrell QC jailed them both for just 40 months each as he accepted the claim that she was willing and looked "at least" 14.
The two men attacked the girl, who was at the block of flats with a group of teenagers, last July. The footage of the attack was later found on one of the defendant's phones.
While both men pleaded guilty to a single charge of rape, and will have to sign the sex offenders' register for life, Judge Farrell said there were exceptional features to the case which led him to reduce the sentencing:
"Despite her age it is accepted that she was a willing participant, but the law is there to protect young girls from this type of behavior and to protect them from themselves.
"The girl had clearly been subjected to systematic sexual exploitation and you willingly used her for your own sexual gratification. It is aggravated by the fact that the event was being videoed."
Rape Crisis
spokesperson Yvonne Traynor told the
Luton Express
: "The abhorrence of this case spreads the ignorance of a judge that can believe that an 11-year-old could have been a 'willing participant'.
"Does [Judge Farrell] not understand the age of consent and the psychological impact this despicable act will have on this child?
"Any man that thinks it is acceptable to have group rape with an 11-year-old - or even a 14-year-old - and film it deserves a much longer sentence so that he can sit and think about his crime, and subsequently have some in-depth mental health treatment so that he will not be a danger to any other 11-year-old when he is released."
Guidelines in the Sexual Offenses Act 2003 suggest between a 10 and 13 year sentence for the rape of a child under 13. The Crown Prosecution Service is now considering an appeal against what they have called the "unduly lenient" sentences.