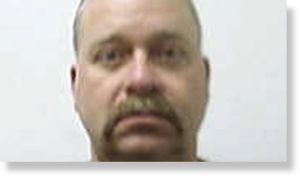 A paramedic has been arrested on charges that he sexually assaulted a woman in the back of an ambulance as she was strapped to a stretcher.
Hamden police said Friday the 22-year-old woman was unconscious Dec. 25 when she awoke to find 49-year-old Mark Powell assaulting her.
Powell surrendered Thursday to face charges of first-degree sexual assault and unlawful restraint.
The North Haven man was released on $25,000 bond and is due back in court in Meriden on Jan. 19. He did not respond to a phone message Friday seeking comment.
Police say the woman fell and suffered a head injury around 3 a.m. while attending a holiday party. The assault allegedly took place while she was being taken to a hospital. She contacted Hamden police after her release.
Source: The Associated Press