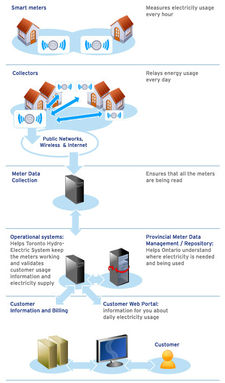 On behalf of several Maine residents, Skelton, Taintor & Abbott secured a landmark decision that will benefit utility customers throughout the country. Alan Stone, chair of the firm's energy law group, successfully convinced the Maine Public Utilities Commission (MPUC) to find that it was an unjust and unreasonable practice for Central Maine Power Company (CMP) to refuse to permit residential and small commercial customers to opt-out of CMP's smart meter program.
Skelton, Taintor & Abbott represented a group of customers in a complaint against CMP, and convinced the MPUC to order CMP to offer customers the option of opting out of the smart meter program and retaining their existing electromagnetic meters. Stone proved that because of unresolved concerns relating to health, privacy and cyber security resulting from the installation of wireless meters on their homes, customers should have a choice concerning the installation of those meters. CMP argued vigorously that customers should not be allowed to opt out, and the MPUC found that position to be unjust and unreasonable.
The
Portland Press Herald
has described the decision as a "landmark" case that represents the first time any state had ordered an electric utility to permit customers the choice to opt out of a smart meter program. The case has been followed by other Public Utilities Commissions and utility experts around the country, and will serve as precedent for others in the determination of how to resolve what has become a growing debate about customer choice and smart meters.
Alan Stone is also chair of the trial practice group at Skelton, Taintor and Abbott, and has been recognized by Best Lawyers in the area of Energy Law.