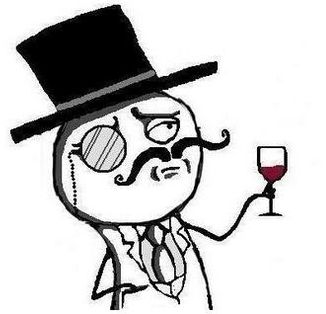 They've got form, let's be honest
The UK's Office for National Statistics and Lockheed Martin are racing to check if hacker group LulzSec has got its hands on this year's census data.
Such a massive data loss would be embarrassing even for a government with such an amazing record of data protection failures.
LulzSec's Twitter page has no mention of the supposed hack, but a message on PasteBin - which is open to anyone - suggests they have obtained the records.
The message said:
Greetings Internets,

We have blissfully obtained records of every single citizen who gave their records to the security-illiterate UK government for the 2011 census We're keeping them under lock and key though... so don't worry about your privacy (...until we finish re-formatting them for release)

LulzSec: Greetings Internets
It then warns that the database will be put on The Pirate Bay once the re-formatting has been finished.
We're waiting to hear back from Lockheed Martin and the Office for National Statistics.
The census collected information from 25 million UK households in March.
Lockheed Martin, lead contractor for the census, did suffer from
the failure of RSA security tokens
earlier this month and
admitted an intrusion
into its network thanks to RSA's failure.
Hat
tip to The Next Web
for spotting the post.
The PasteBin post is
here.
Keep an eye on
LulzSec's
Twitter feed here, for confirmation.
The ONS sent us this:
"We are aware of the suggestion that census data has been accessed. We are working with our security advisers and contractors to establish whether there is any substance to this. The 2011 Census places the highest priority on maintaining the security of personal data. At this stage we have no evidence to suggest that any such compromise has occurred."