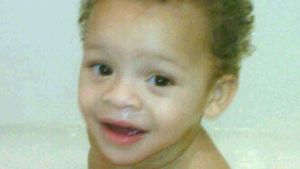 New York City's Office of the Chief Medical Examiner is investigating the death of 2-year-old Jamaal Coleson, Jr. following a circumcision Tuesday at Manhattan's Beth Israel Medical Center.
"They gave him anesthesia, and after the circumcision he woke up he was fine," said Jabbar Coleson, Jamaal Jr.'s uncle, who lives in Jonesboro, Ga. "He asked to eat, he asked for something to drink, and then he started complaining about pain in his stomach."
Jabbar said his nephew was in the outpatient ward when doctors noticed something was wrong. But four hours passed before the toddler was rushed to the emergency room, he said.
The case, which has been reported as an accidental death to the New York State Department of Health, highlights the extremely rare complications of the procedure performed widely throughout the United States.
"Circumcision is a surgical procedure and so with that there are certain risks, although the risks are quite small," said Dr. Ari Brown, a pediatrician in Austin, Texas, and author of "Baby 411."
The most common complications are local infections and bleeding, but Brown says the risks are about one in 1,000 and one in 3,000 respectively.
"Both are easily treatable and not usually life-threatening," she said.
The infant circumcision rate in the United States declined from 56 percent in 2006 to 32.5 percent in 2009, according to the Centers for Disease Control and Prevention, despite increasing evidence of possible medical benefits, which include protection against urinary tract infections and sexually transmitted diseases. And although the American Academy of Pediatrics acknowledges the health advantages, they claim
there is insufficient data to recommend circumcision.
The procedure is usually performed in newborns days after birth using local anesthesia -- a numbing cream or an injection into the skin. But the general anesthesia required for older children, like Jamaal Jr., can increase the risk of complications.
"The risk is still low, but it's higher than with local anesthesia," Brown said, adding that in extremely rare cases people can be allergic to an anesthetic.
It is unclear why Jamaal Jr. was circumcised at age 2.
Beth Israel Medical Center staff will conduct an internal review of the events the led to Jamaal Jr.'s death, the hospital said in a statement.
"We extend heartfelt condolences to the family of the young patient in question," the hospital said in a statement. "This is a devastating event for his family as well as for the staff at Beth Israel who tried to save his life."
Jamaal Jr.'s parents, who live in Brooklyn, N.Y., are not ready to speak publicly, Jabbar said.
"She was with him every day. She said it's hard to sleep without him," Jabbar said of Jamaal Jr.s' mother, Talea Echeverria. "The thing that bothers her most is that she don't know how her son died."
A spokeswoman for the medical examiner's office said the cause of death would be released in two weeks, following standard tissue and toxicology tests.
Jabbar said he too wants to know why his nephew died, and wants someone to take responsibility for it.
"I don't want to see another family lose a child -- a happy child, a smart child, or any type of child without a reason," he said. "I don't want no one to go through that pain -- to cry every five minutes, to feel like you have to throw away all his things just to stop thinking about it."