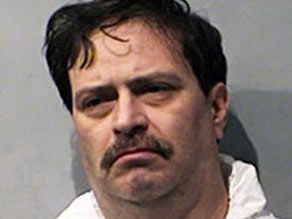 A father whose 11-year-old son's body was found in a cardboard box in the back of his SUV allegedly claimed that the boy drowned in the bathtub while he was shopping, according to CNN affiliate KHOU.
45-year-old Jeffrey Singer of Pasadena, TX is charged with causing serious bodily injury to a child by failing to seek medical care for his son Jonathan, who prosecutors say suffered from cerebral palsy, blindness and appeared emaciated. The boy's body was found after Singer allegedly drove to his father's house early Sunday morning with the box in his car and confessed that he had harmed his son. His father then called 911.
Prosecutors revealed additional details of the allegations against Singer in a court appearance Tuesday, KHOU reported. According to prosecutor Amanda Skillern, he told a relative that he went to a store while he was supposed to be watching Jonathan on April 12 and his son was dead in the bathtub when he returned.
Preliminary autopsy results have not been released yet, so it is unclear if Jonathan did drown, but investigators have said that he may have been dead for several days before he was found.
A Texas CPS official told KHOU Monday that the agency had investigated the Singer family twice before. The first time was in January 2010 in response to complaints of alleged neglect and abuse of Jonathan, but they found no evidence to support the claims. When another complaint was filed in May 2010, the family had moved and could not be located.
Jonathan's mother was initially arrested after the body was found, but prosecutors decided they needed additional information before deciding whether she will face charges.
Jeffrey Singer is currently free on $50,000 bond.