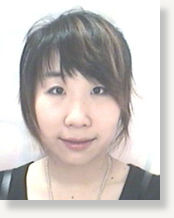 Part of Qian Liu's attack was captured on computer
The man charged with the first-degree murder of York University student Qian Liu had attended the school and recently worked for a NATO-affiliated think-tank.
During a brief appearance Thursday in court, Brian Dickson wore a white shirt and jeans as the judge read out the charge. Dickson did not enter a plea, and was remanded in custody until Tuesday.
Dickson was acclaimed as McLaughlin College's representative with the York Federation of Students in 2006, according to the university's website. York issued a release Thursday afternoon saying he is not currently a registered student and never earned a degree from the school.
Dickson worked as an executive assistant to the president of the NATO-affiliated Atlantic Council of Canada in 2008. A bio on the organization's website says he studied global politics and was a delegate with the York Model United Nations.He was involved with Developments in Literacy, an NGO that seeks to improve literacy in underdeveloped areas in Pakistan, the bio says.
He also worked as a running instructor.
Dickson was charged Wednesday, five days after Liu, 23, was found dead in her basement apartment at 27 Aldwinckle Heights near the university's campus.
She was having an online video chat with her boyfriend, who lives in China, at about 1 a.m. Friday when there was a knock on her door, police said.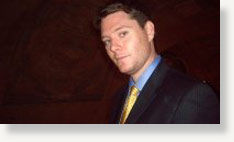 No clear cause of death
She opened her door to a man and a struggle ensued, investigators believe. Part of it was captured on her webcam and viewed by her boyfriend.
Liu's body was found in the apartment later that morning after police were notified by her boyfriend's Canadian friends.
She was naked from the waist down, but there were no signs of trauma or sexual assault, police said. An autopsy found no clear cause of death, and police say they are awaiting toxicology test results.
Liu studied at Beijing City University prior to arriving in Canada in September 2010.
Her parents arrived at Toronto's Pearson International Airport from Beijing on Wednesday, the day Dickson was charged.
Liu Jianhiu told reporters at the airport that he felt like his daughter was still alive and she had just gone to sleep for a bit after studying too much.