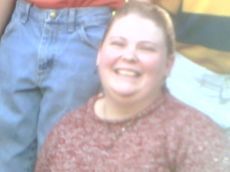 North Georgia investigators are trying to find a Michigan mother, missing now for 11 days.
Amber Gerweck's parents live in Calhoun, Georgia and they spoke with their daughter on April 9th, the day she left Jackson, Michigan. But she never mentioned she was coming south.
Her father Dale Seger said, "We have no answers, only questions is all we have."
Gerweck is 32 years old and has four children back in Michigan. She also works as a data analyst in Homeland Security. The GBI is not ruling out any possibilities, but has also discovered no connection. Family friend Susan Kirkland described Gerweck as a responsible person. "Amber had a very important job and went through a lot of vetting. She would not make rash decisions," Kirkland said.
The last time anyone saw Gerweck was on Sunday, April 10th at the Dollar General store in Tunnel Hill, Georgia. Surveillance cameras captured her on video and investigators say nothing seemed unusual. She bought some basic toiletries and walked outside. What happened next perplexed investigators.
They discovered her 2002 silver Ford Escape abandoned in the parking lot. The items she bought with cash were gone, the bag and receipt remained in the passenger's side. Officers also found her driver's license, credit cards and keys inside the Escape and it was locked. Investigators haven't ruled out an abduction, but a neighborhood canvass turned up nothing. Investigators have worked multiple tips, but the case is growing more mysterious. People have called in with sightings of women with similarities to Gerweck's description, but nothing has panned out.
Seger said the work by the GBI, Tunnel Hill police and Whitfield County Sheriff's Department has been outstanding. He added the community support has been overwhelming. He added, "None of what has happened is Amber." Both parents and Kirkland implored anyone who may have seen Amber Gerweck 11 days ago to call authorities. They're hoping one nugget of information will piece this mysterious puzzle together.