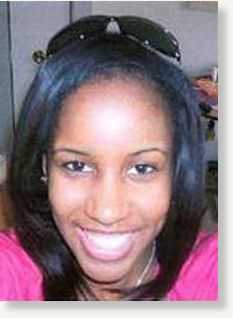 North Carolina teen vanished from Northwest Baltimore in December
As the desperate search for missing honors student Phylicia Barnes came to a heartbreaking end Thursday, police said the discovery of her body in the Susquehanna River could be "instrumental" in hunting down new leads in a 4-month-old case that has yielded painfully few clues.
"We're at stage one of a new phase of the investigation," said Baltimore Police Commissioner Frederick H. Bealefeld III. "Finding her body is really going to be instrumental in giving us an opportunity to bring closure to the family. ... It gives investigators a real opportunity."
The North Carolina native was 16 years old when she disappeared Dec. 28 from her half sister's Northwest Baltimore apartment, touching off the Baltimore Police Department's most extensive missing-person investigation in years.
Her body was found early Wednesday, nude and floating near the Conowingo Dam in a waterway that splits Harford and Cecil counties about 40 miles northeast of Baltimore. A tattoo on the lower leg of the body appeared similar to one Barnes had, and the state medical examiner's office confirmed the match using dental records.
A cause of death has not been determined and may not be known for weeks.
"All of us have been praying and hopeful for a different outcome to this case," Bealefeld said at a news conference at state police headquarters in Pikesville.
The discovery came with a twist: Another nude body, that of a black male, was pulled from the Susquehanna hours later Wednesday after being spotted by boaters about three miles to the south. He had not been identified, and while police said there's no evidence of a connection, they also said they could not rule one out.
Col. Terrence Sheridan, the superintendent of the Maryland State Police, said police throughout the region have been notified about that body, and additional tests would be conducted on both to determine how they died.
"Our mission today is to find out what occurred with Ms. Barnes and the unidentified man recovered at the same time," Sheridan said.
State police and city homicide detectives said they plan to work jointly out of Baltimore police headquarters to investigate the case.
The national news media were slow to report on Barnes' disappearance, prompting cries of double standards and racial bias involving what otherwise seemed to be a made-for-TV case: a beautiful honors student and athlete who disappeared without a trace. Barnes is black.
City police pushed for appearances on news programs, encouraged family members to speak publicly, sought help from law enforcement agencies across the country and put up billboards. On April 9, hundreds of police and volunteers helped search Patapsco Valley State Park in Howard County and handed out fliers in the neighborhood where she went missing.
But the following day, police said they were at "square one" and had no leads.
News that her body had been found confirmed the worst fears of those in Baltimore, North Carolina and across the country who were hoping for her safe recovery, a prospect that police had acknowledged seemed increasingly unlikely.
Messages of condolence were flowing in by the hundreds to a Facebook page called "Pray for Phylicia Barnes," which had more than 25,000 followers Thursday night.
"RIP Phylicia Barnes!" wrote one woman. "You touched a lot of hearts nationwide and justice will be served to those who are responsible for ur death."
Leonard D. Hamm, the former Baltimore police chief who is currently the police chief at Coppin State University, had 30 of his criminal justice students volunteer in the search of Patapsco Valley State Park. After hearing that her body had been identified Thursday, he called her death "a tragedy for the whole city," but echoed Bealefeld's comments that the discovery of the body should aid the investigation.
"I have a lot of confidence that this case will be closed now," he said.
Two relatives of Barnes participate in the Charm City Roller Girls roller derby league. Roller girls Amie Ward and Emily Agueda, who are in the league with Barnes' relatives, said Barnes' disappearance quickly drew concern across the tight-knit group, with members helping to establish a "Find Phylicia" website that provided information on the search and links to contact authorities. League members also helped to raise money for the reward fund, discussing the case at halftime of games.
"I know they still held hope that there would get Phylicia back, but they were also being realistic as to the likelihood of that," Agueda said. "I think they were dreading this day and also hoping that something would come up all the same."
Barnes, who lived with her mother in North Carolina, had been visiting her half sister in Baltimore for the Christmas holiday. The track star and honors student at Union Academy had planned to graduate early from high school and attend Towson University.
Police said they found nothing in her background to indicate that she would run away or become a victim of a domestic dispute. They said she had no psychological or legal troubles.
"She was doing what any young person would do, visiting her family, and she vanished from the face of the earth," Detective Daniel T. Nicholson IV, the lead homicide investigator on the case, said in an interview in February.
But the case has exposed rifts in the family. The missing girl's mother, Janice Sallis, has publicly denounced Barnes' half sister, accusing her of condoning alcohol use and allowing men to come and go at the Baltimore apartment.
Deena Barnes' ex-boyfriend reportedly hired a lawyer, drawing skeptical public comments from both of the missing girl's parents.
Barnes had recently reconnected with Deena. Deena said she left for work the day her half sister went missing, and texted and talked with Phylicia several times during the morning. Another sister, Kelly, had planned to pick Phylicia up in the afternoon. Deena Barnes has also said she spoke to her ex-boyfriend, who told her Phylicia was asleep on the couch when he left. Kelly tried to contact Phylicia between 12:30 p.m. and 1:30 p.m. but got no response.
At about 6 p.m. that day, Deena Barnes returned to the apartment and found her sister missing. She called Kelly, thinking they were together, and then called police.
Family members could not be reached for comment Thursday evening.
The Susquehanna River is made up of two branches that flow from New York state and western Pennsylvania, joining a main stem that empties into the Chesapeake Bay. The Conowingo Dam is about five miles south of the Pennsylvania border.
The river spans some 200 miles, Sheridan said, and police plan to talk with experts about where the bodies might have entered the water. Sheridan said it's possible that the bodies had been underwater for months.
"When you put a body into a cold body of water, it will stay pretty much intact for a long period of time," he said.
The second body was described as that of a black male who was 6 foot 4 and 240 pounds.
The discovery of a woman's body in the region prompted widespread speculation that it could be Barnes, highlighting the increased interest in the case but proving painful for relatives and friends.
Barnes' father, Russell, told a North Carolina television station earlier Thursday that family had "heard the rumors too, and we don't want to believe them."
Bealefeld said city police have worked hard to find Barnes and won't stop until they have solved the case.
"Our goal is simply to bring closure to Phylicia Barnes' family and figure out what happened, and hold those responsible accountable," Bealefeld said.