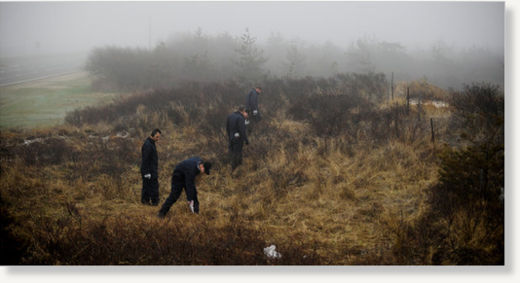 He is most likely a white male in his mid-20s to mid-40s. He is married or has a girlfriend. He is well educated and well spoken. He is financially secure, has a job and owns an expensive car or truck. He may have sought treatment at a hospital for poison ivy infection. As part of his job or interests, he has access to, or a stockpile of, burlap sacks.
And he lives or used to live on or near Ocean Parkway on the South Shore of Long Island, where the police have found as many as 10 sets of human remains.
In interviews with serial-killer experts and criminologists, including a former F.B.I. profiler, a portrait emerges of the man who investigators on Long Island believe is responsible for several of the bodies they have discovered in the brush off Ocean Parkway since December. For the moment, he is known in law enforcement jargon only as Unsub, or unknown subject. No arrests have been made, and no suspects have been identified by the Suffolk County Police Department, which is leading the investigation.
Profiling serial murderers is far from a precise science. There are nearly three million people on Long Island, and the man who killed
at least four prostitutes
who advertised for clients on Craigslist is perhaps but one.
And the experts interviewed are sketching out a possible suspect based only on details of the case that have been publicly revealed, like the burlap sacks that the four women's bodies were found in and the series of
taunting phone calls
that the killer is believed to have made to one victim's relatives.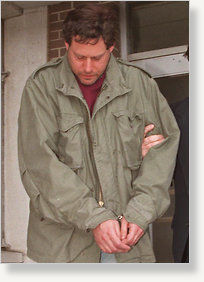 "This is someone who can walk into a room and seem like your average Joe,"
said Scott Bonn, an assistant professor of sociology at Drew University in Madison, N.J., and a serial-killer researcher.
"He has to be persuasive enough and rational enough that he is able to convince these women to meet him on these terms. He has demonstrated social skills. He may even be charming."
One of the most important clues is where the 10 sets of remains were located: a 10-mile stretch of remote, poison-ivy-covered dunes just off Ocean Parkway on Jones Beach Island.
In selecting one large dumping ground, the killer has distinguished himself from Long Island's last two convicted serial killers,
Joel Rifkin
and
Robert Shulman
, both of whom scattered the bodies of their victims throughout the region and the state. The killer's attraction to a single out-of-the-way area suggests to several experts that he has an intimate knowledge of Jones Beach Island in general and Ocean Parkway in particular.
"He did not stumble upon that location," said the former profiler, Jim Clemente, who retired from the Federal Bureau of Investigation in 2009 as a senior supervisory special agent in the agency's behavioral analysis unit in Quantico, Va. "He has some familiarity with it."
Only 4 of the 10 sets of remains have been identified. Those four victims, who were found in December, were all in their 20s and had worked as prostitutes. Each one was reported missing in the summertime - on July 9, 2007; July 12, 2009; June 6, 2010; and Sept. 2, 2010. Investigators have said they believe that the four women were killed shortly after they were reported missing.
The summertime disappearances suggest several characteristics. "There may be a seasonal nature to his connection to the area, or to his fantasy and ritual," Mr. Clemente said. "It may be the time his wife or kids or parents are away for the summer. There are many possibilities."
The burlap sacks provide another clue. He could be using them either because they are part of his killing ritual or because they are the easiest cover he can find. Burlap, however, is no longer common, and it might be easier to trace than a plastic bag. "To me, it takes away from his forensic sophistication and criminal sophistication and adds to the possibility that he is more interested in this ritual aspect," Mr. Clemente said.
Investigators believe that the deaths of the four prostitutes were the work of a serial killer, but they have not publicly declared a connection between the first four bodies from December and the unidentified ones that were found more recently. The remains of a child may be among those discovered recently, raising the possibility that the dunes may have been used over the years by more than one killer.
The Ocean Parkway serial killer is the third known to have preyed on prostitutes on Long Island in 22 years. Mr. Rifkin, a 34-year-old unemployed gardener from East Meadow, confessed to killing 17 women between 1989 and 1993, when he was arrested. Mr. Shulman, a 42-year-old postal worker from Hicksville, was convicted of killing and dismembering five prostitutes after he was arrested in 1996.
Mr. Shulman died of natural causes in 2006 while serving life without parole. Mr. Rifkin, now 52, is an inmate at the Clinton state prison in Dannemora, N.Y., near the Canadian border. He is serving a 203-year sentence and is officially eligible for parole on Feb. 26, 2197.
Besides singling out prostitutes, Mr. Rifkin, Mr. Shulman and the current killer have traits in common. All three are classified by serial-killer experts as organized killers.
Serial killers are often broadly defined as either organized or disorganized. The model of the disorganized killer is Jack the Ripper, the name given to the unidentified serial killer of prostitutes in London in the 1880s.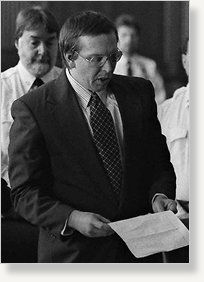 "A disorganized killer will be much more impulsive and haphazard," said James Alan Fox, a criminology professor at Northeastern University who has studied serial killers for 30 years. "The disorganized killer is easy to catch. A lot of them don't get enough victims to be defined as a serial killer. It takes a certain degree of care and carefulness to assemble dozens."
Organized killers use such care. They often lead seemingly stable lives, and are methodical, intelligent and educated (Mr. Rifkin attended the State University of New York at Farmingdale, and Mr. Shulman had been a student at Hofstra University). And, like the Ocean Parkway killer, they often have a knowledge of police work and forensic techniques.
Some investigators have said the killer might be an active or former law enforcement officer, because his phone calls to the relative did not last long enough to pinpoint his location and were made from Times Square and other crowded sites, which would make it more difficult for the authorities to pick him out using surveillance cameras.
Long Island's three serial killers might also share similar motives. Fred Klein, the former Nassau County assistant district attorney who prosecuted Mr. Rifkin, said that Mr. Rifkin was driven to kill not out of anger or revenge, but out of pleasure. Before he began killing prostitutes, Mr. Rifkin had been obsessed with Alfred Hitchcock's 1972 film
Frenzy
, about a serial killer in London, and he told officials he used to masturbate to the scenes in which women were strangled.
"It was a psychosexual sadism," said Mr. Klein, now an assistant professor at Hofstra Law School. "Most murders, there's an additional motive to it. You want to eliminate witnesses, or there's a fight, or you want to eliminate the person for some reason, such as a husband kills a wife or vice versa. Rifkin was killing people for the pure purpose of killing them. He would actually get sexual pleasure out of the murder."
Serial-killer experts say they believe that the current killer is fueled by similar impulses, as shown by his desire to call the teenage sister of one of his victims - using the victim's cellphone - and taunt her.
"That gives me an idea that he is a sadist," said Mr. Clemente, the former profiler. "That would be reflected in his relationship and jobs. He is the one who laughs when a cat gets run over or a kid falls off his bike. He likes the suffering of others, and he really likes it when he can cause it or witness it."
Mr. Rifkin has offered
his own opinions
lately about who he thinks the killer is, in prison interviews with reporters. He told
Newsday
last week that he believed that the killer could be a local resident who works in a job in which no one would be suspicious if he carried burlap bags.
"My guess," Mr. Rifkin told the newspaper, "is it would be someone like a landscaper, contractor or a fisherman."