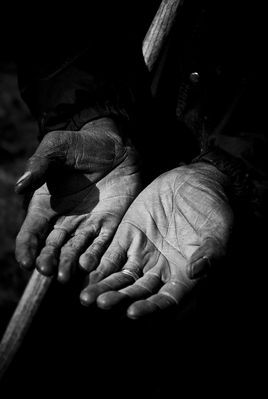 Washington - US authorities on Wednesday filed charges against two companies on charges they exploited hundreds of Indian and Thai workers who earned a pittance and were forced to stay in decrepit conditions.
In what it called its largest ever human trafficking case in the farm sector, the US Equal Employment Opportunity Commission said that contractor Global Horizons brought in some 200 Thai men on promises of high-paying jobs.
The Thai men were sent between 2003 and 2007 to farms in Hawaii and Washington state where
they were crammed into rooms infested with rats and insects and faced verbal and physical assaults
, the federal agency said.
The men had paid insurmountable fees to enter the United States but were stripped of their passports and kept separately from non-Thai workers who had more tolerable conditions, the suits alleged. Authorities learned of their plight after a Thai community center in Los Angeles got involved.
"Human trafficking is one of the most insidious forms of discrimination," said Anna Park, a Los Angeles-based attorney for the federal commission.
The commission "is committed to holding employers accountable for benefiting from the
modern day enslavement of workers from other countries
," she said in a statement.
The federal agency also sued companies running the eight farms where the Thai men worked, saying they "not only ignored abuses but also participated in the obvious mistreatment, intimidation, harassment and unequal pay of the Thai workers," according to a statement.
The companies are Captain Cook Coffee Co., Del Monte Fresh Produce, Kauai Coffee Co., Kelena Farms, MacFarms of Hawaii, Maui Pineapple Farms, Green Acre Farms and Valley Fruit Orchards
.
In a separate case, the federal agency filed charges against Signal International, a marine services company based in Alabama, for allegedly demeaning treatment of 500 Indian employees.
The lawsuit said that the men were forced in live in fence-enclosed, segregated housing where they were referred to by number instead of name.
The Indian employees were obliged to spend $30 each day for lodging and food that were "intolerable, demeaning and unsanitary," a statement said.
The Indians were brought to the United States by a separate entity that is not part of the lawsuit.
The federal commission said it would seek back pay and compensation for the Thai and Indian workers, along with measures from the companies to prevent future discrimination.
Source: Agence France-Presse