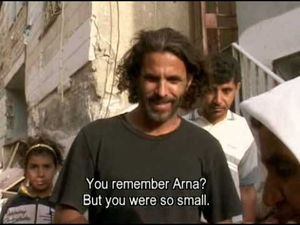 On Tuesday 4th April 2011, our friend, teacher and leader, Juliano Mer Khamis was murdered by an unknown enemy of freedom and culture.
All of us at The Freedom Theatre would like to express our deep condolences to the family of Juliano in this devastating time.
Juliano was a loving father and husband, an inspirational teacher and leader, and a friend to many.
Just as The Freedom Theatre was built on the inspiration and legacy of Arna, his mother, so will its future work be built on the legacy of Juliano. It will carry on his message to promote freedom - not only for a nation but for each human being.
We are mourning, but we will continue our resistance through art, continue our struggle, continue to do our better than best.
As Juliano would say: The Revolution must go on!
Please support us in our continuing struggle for freedom and justice!
The Freedom Theatre staff and students