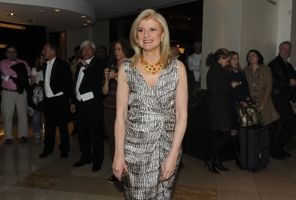 A freelance writer who successfully sued newspapers and magazines for copyright infringement filed a class-action lawsuit against the
Huffington Post
and AOL on Tuesday that seeks compensation for hundreds of unpaid contributors to the online publication.
Jonathan Tasini is the lead plaintiff in the suit against the news site, which AOL bought for $315 million in February. His suit, which he filed in a New York court Tuesday, seeks $105 million in damages in behalf of bloggers and other
Huffington Post
writers who submitted work for which they weren't paid.
Since its founding by liberal activist and author Arianna Huffington in 2005,
Huffington Post
has grown into one of the most successful and heavily visited news and information sites on the Internet. But its practice of soliciting commentaries and other articles, some from celebrity authors such as Alec Baldwin, without paying for them has irritated some writers.
Tasini, in an interview, said
HuffPost
was engaging in breach of contract with its contributors because of an "implied promise" of compensation. "Some people were given some promises about future payments," he said, declining to provide specifics.
He said his suit alleges that
HuffPost's
owners, including Huffington herself, engaged in "unjust enrichment" by building a business on uncompensated labor and by accepting AOL's buyout offer. "AOL would not have paid $315 million without the value [unpaid writers] created," he said. "Arianna Huffington believes she and only she should pocket the money for the value created."
He described his legal theory as "a novel argument."
Tasini, a labor writer, has contributed more than 250 blog posts to
HuffPost
since 2005.
HuffPost
spokesman Mario Ruiz said this morning that the company couldn't comment on the lawsuit because it has not received it. He added, "However, such a lawsuit would be completely baseless. Our bloggers utilize our platform to connect and ensure that their ideas and views are seen by as many people as possible. It's the same reason hundreds of people go on TV shows - to broadcast their views to as wide an audience as possible."
In 2001, the Supreme Court ruled in favor of Tasini and other five other freelancers who had sued
The New York Times
and other publications that had archived freelance articles in electronic databases without compensation. The case prompted publications to remove freelance contributions from online databases. The publishers and authors eventually agreed to an $18 million settlement, but that agreement was held up by years of further legal wrangling.