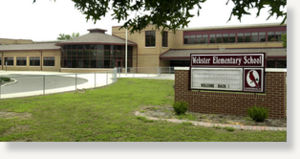 A southwestern Illinois special-education teacher has been ousted after allegedly ordering students to remove their underwear to determine which child soiled his pants.
The Belleville News-Democrat
reports that Collinsville's school board voted Monday not to renew the contract of the unidentified Webster Elementary School teacher.
The newspaper reports a letter sent to parents this week indicated the teacher saw feces on the classroom floor March 30 and had each of the seven children go separately into a private bathroom stall and remove his or her underpants. The third and fourth graders then were told to put their clothes back on and exit the stall to show their underpants to the teacher.
The letter says the teacher was not ever present in the stall.
Source: The Associated Press