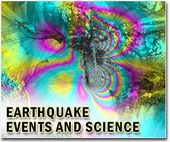 A rare earthquake measuring 4.7 hit the southern US state of Arkansas late Sunday, the US government reported.
The epicenter of the tremor, which occurred at 11:00 pm local time (0500 GMT Monday), was located six kilometers (four miles) northeast from the town of Greenbrier, according to the US Geological Survey.
There were no immediate reports of casualties or major damage. But KARK 4 TV said that callers to its newsroom from the Greenbrier area reported pictures and decorations being shaken off the walls.
The reading was based on the open-ended Moment Magnitude scale, now used by US seismologists, which measures the area of the fault that ruptured and the total energy released.
.