The way police responded to a woman who made two 999 calls before she was battered to death was 'wholly inadequate', the police watchdog said today.
A report issued by the Independent Police Complaints Commission (IPCC) highlighted a number of failings in Leicestershire Constabulary's response to phone calls they received prior to Joanne Butler's murder in January 2006.
Miss Butler, 38, who had a history of mental health issues, was found dead after a fire in her flat in Maughan Street, Earl Shilton, Leicestershire.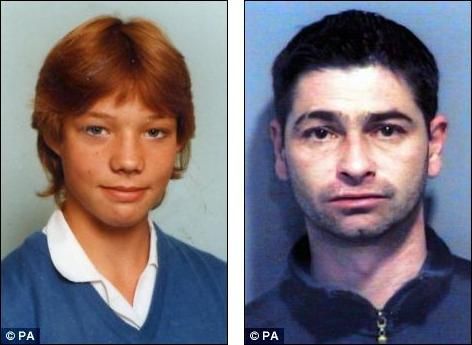 A post-mortem examination revealed she had died from extensive head injuries.
In November 2006, Sean Wilson, who lived in the flat below her, was convicted of her murder. His son, then 13, was also sentenced for his part in the attack.
The IPCC said several hours before her murder on the evening of January 3, 2006, Miss Butler rang 999 twice within minutes, but no police officer was available to attend her address.
A spokesman said they were classed as 'silent calls' that were made from the landline inside her property because the caller never spoke directly to the police operator, despite an argument being heard in the background.
A third call had also been made by a neighbour claiming damage had been caused to his car by Miss Butler, and a fourth call was also made to police by Sean Wilson referring to the 'psycho woman' living above his flat.
The IPCC investigation found there were failures in the handling of each of the calls, especially by a call dispatcher involved in the final three.
Despite three 999 calls in the space of 11 minutes he failed to ensure officers were deployed to Maughan Street, the report said.
Policies regarding the handling of potential domestic incidents and abandoned 999 calls were also not followed.
The IPCC also said that in 2005 there had been 20 incidents in which police had been involved with Miss Butler, but in January 2006 call handlers and dispatchers in the force's call management centre did not have access to those records.
IPCC Commissioner Amerdeep Somal said the investigation had not revealed whether police could have prevented Miss Butler's death, but did highlight a number of failings.
She said: 'The failure to dispatch officers is clearly not an adequate response to four calls in a short period of time. This was compounded by some of the calls being downgraded or just closed down.
'I am particularly concerned by the actions of a call dispatcher who was involved in three of the calls. He had the greatest awareness of what was happening and therefore the opportunity to ensure an appropriate response. However, he only made minimal efforts to do so.
'The saddest aspect of this case though is that at no stage did anyone appear to show any concern for Joanne. Although they were not able to access information about Joanne and her previous dealings with the police, it should have been obvious from the information they had available at the time that a police officer needed to attend to establish what was happening.'
The force was also criticised for the time it took them to refer the matter to the IPCC.
An IPCC spokesman said it was only referred in January last year after publicity surrounding an independent health care services review that highlighted their contact with Miss Butler prior to her death, but it should have made contact with the IPCC in 2006 under mandatory referral criteria.
Following the referral, the force was asked to conduct a formal assessment of all case reviews including death following police contact since April 2004, the IPCC said.
The spokesman said: 'Although Leicestershire Police had conducted an internal review of how the calls were handled and that was completed in May 2006, there was no attempt to initiate misconduct procedures until November 2006.
'By this time the call dispatcher had left his civilian position and become an officer in the force, meaning that no action could be taken against him.'
Ms Somal said she was 'extremely disappointed' with the way Leicestershire Police handled the referral and added: 'The late referral and tardy response of the force's professional standards department to an internal review has meant the call dispatcher, now a police officer, has never been held to account for his actions that night.'
Read more: http://www.dailymail.co.uk/news/article-1362062/Police-did-NOT-Joanne-Butler-murder-house-despite-999-calls.html#ixzz1FSkXc8wV