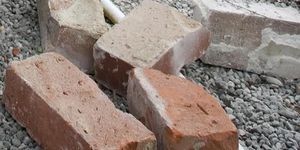 Roofing contractor Tony Stuart awoke today wondering how much more damage his house could absorb in the "shake rattle and roll" of the latest earthquake aftershock to hit Christchurch.
The 5.1 scale aftershock hit at 6.03am today and was centred 10km south-west of Christchurch at a depth of 10km.
There were few immediate reports of damage but Mr Stuart, who lives in the Cashmere Hills, said "the whole house was shaking on its foundations.
"The whole house just shakes like a dog with a bone. The whole house just shakes, rattles and rolls."
He said this morning's aftershock lasted about 15 seconds.
"I've had enough of them, I am sick and tired of them."
He said he was noticing more damage in his house all the time.
"It is amazing... the violence and how bad a house can shake. It's the noise and everything shakes and rattles and you wonder what sort of force causes this."
He said many people were starting to think the aftershocks might be over "when bang, you get hit by another bugger.
Nerve ends are getting very frayed".
Mr Stuart said he had barely stopped repairing roofs and chimneys since the big 7.1 magnitude earthquake of September 4 and said today's aftershock caused more damage to chimneys.
Many chimneys were removed after the September earthquake to just below the roofline but with thousands of aftershocks, that was not enough, said Mr Stuart.
"Yesterday I had a guy ringing who wanted his chimney taken down further in case another big quake comes. He is a day too late."
He said chimneys could still be damaged below the roof level and bricks could still be in danger of coming through the ceilings.
"People are getting a bit scared about it and thinking perhaps we need to take it down further just in case a shake does dislodge the bricks that are left and sends them through the ceiling."
More than 900 people reported having felt this morning's aftershock, with 13 reports of slight damage around suburban Christchurch and one report of damage in Kaiapoi, 19km north of Christchurch, GNS Science said.
Police in Christchurch and Timaru and the southern fire communications centre said they had not been called to any quake-related incidents.
Update
10 Canterbury aftershocks since Thursday's 5.1
10:21 AM Friday Jan 21, 2011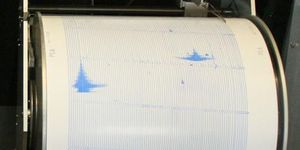 Canterbury has been rattled by 10 aftershocks in the wake of a 5.1 magnitude quake that struck early yesterday morning.
The latest quake, a 3.8 magnitude jolt 20km south-east of Darfield, hit at 8.33am today.
It followed a 4.4 magnitude aftershock that struck at a depth of 7km, about 10kms south-west of Christchurch, at 2.12am.
GNS Science seismologist John Ristau said the quakes have been triggered by yesterday's 5.1 aftershock - one of the largest to hit Canterbury since the 7.1 magnitude earthquake on September 4 last year.
"They are aftershocks of an aftershock.
"An earthquake of that size is going to trigger its own small sequence of earthquakes."
Seismologists had no idea how long Canterbury's aftershocks would continue, he said.
"At the time [following the September 4 quake] we said it could be months or even a year. It would not be a surprise if we have fives every month for a while yet."