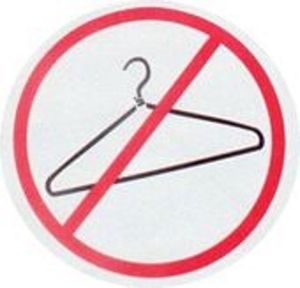 A war is coming.
Congressional Republicans have already made clear that their top priority, once they take control of Congress in the next session, is to make sure President Obama is a one-term president.
But there is a second priority that many Republicans in Congress, and in state legislatures around the country, have promised to pursue: the further restriction of women's reproductive rights.
As
Mother Jones
reported
in December:
If you thought the abortion battle during the health care debate was fierce, just wait until Republicans take over the House in January. Strengthened by congressional victories in the midterm elections, Republican abortion foes plan to push hard in the new year. Their top goals: enshrine tough restrictions on abortion funding into federal law and defund Planned Parenthood.
The incoming Speaker of the House, John Boehner, is a staunch opponent of women's reproductive rights, with a 100 percent rating from the National Right to Life Committee. In fact, last year, he
received
the 2010 Henry J. Hyde Defender of Life Award for his "extraordinary leadership in the fight to prevent taxpayer-funded abortion and for his work to protect women's health in his own state of Ohio." After the November election, his staff held a
meeting
with terrorist Randall Terryto receive Terry's list of forced birth demands for the new Republican majority.
And then there is the selection of Rep. Joe Pitts (R-Penn.) as the chairman of the Energy and Commerce Subcommittee on Health. As the New York Times
reported
:
The selection...presages a major shift on abortion and family planning, according to opponents and supporters of abortion rights.
...
Mr. Pitts was chosen last week as the chairman of the subcommittee, which has jurisdiction over private health insurance, Medicaid and much of Medicare, as well as the Food and Drug Administration and the National Institutes of Health.

In urging Republican leaders to choose Mr. Pitts, the National Right to Life Committee said he had "made the protection of the sanctity of innocent human life the cornerstone of his service in the House."
Forced birthers acknowledge that even with the additional 45 seats they picked up in the midterms, it will be difficult to enact their desired legislation with a still Democratically-controlled Senate and a pro-choice president. But forced birthers have, in the past, succeeded in passing restrictive legislation with the help of even self-described pro-choice Democrats. In 2003, for example, the Partial Birth Abortion Ban Act passed with the help of 63 House Democrats and and 17 Senate Democrats, including then-Senator Joe Biden.
And of course, who can forget how
Democrat
Rep. Bart Stupak held health care reform hostage in order to extort further restrictions on women's access to reproductive health care?
Last year, state legislators introduced more than
600 bills
to restrict reproductive health care rights, dozens of which were
enacted into law
. Often, the laws are overturned by the courts for their blatant unconstitutionality, but that doesn't stop forced birth legislators from continuing to introduce these bills in the hopes that they will reach the Supreme Court and ultimately be upheld.
As the
Washington Independen
t
reported
:
With a wide swath of state legislatures in the GOP's control beginning in January, Republicans across the country will have a new opportunity to subtly create laws restricting access to abortion.
...
"They have so many things in their arsenal to use - starting with an outright ban on certain types of abortion procedures (saline abortions have been a favorite target in the past) to banning abortion insurance coverage in the still- to-be-developed health care exchanges, to preventing any state funding to go to organizations that provide, refer or support abortions, to overturning the Doe v. Gomez case, which provides funding for abortions for women on Medicaid," Linnea House of NARAL Pro-Choice Minnesota told Birkey.
Every year, the forced birth advocates invent
ever more creative ways
to chip away at women's rights to reproductive health care. Like the
Personhood Amendment
, which was on the ballot in Colorado in the last midterm election.
Personhood is a term that conservative groups have taken to using, arguing that life needs to be defined, essentially, at the most original point possible, starting with the zygote and calling it a person. The restrictions of such amendments like Colorado's have major implications on a woman's legal right to choose: If personhood were codified into law, not only would all forms of abortion become illegal, but stem cell research would be banned and women would no longer have access to certain forms of birth control.
The amendment was soundly defeated, but that won't stop legislators from continuing to push for personhood laws throughout the country. Such legislation is currently being pursued in 30 more states.
And then there are the
fetal pain laws
.
Abortion rights foes emboldened by a new Nebraska law that restricts late-term procedures based on the disputed notion that fetuses can feel pain after 20 weeks are pushing for similar legislation in other states, particularly those where Republicans won big in November.

National Right to Life held a strategy conference this week in Arlington, Va., to offer its state affiliates guidance for the 2011 legislative session. Indiana, Iowa and Kentucky lawmakers have already started drafting bills similar to Nebraska's law, and abortion opponents are pushing lawmakers in Kansas, Maryland and Oklahoma to do the same.
Forced birthers have already made clear their intention to use the new health care reform law to deny reproductive health care to women.
According
to the Guttmacher Institute:
In late July, Rep. Chris Smith (R-NJ) and some 165 cosponsors introduced the No Taxpayer Funding for Abortion Act. Smith argued that the debate over health care reform and its outcome made clear that "it is time for a single, government-wide permanent protection against taxpayer funding for elective abortion." His solution includes refighting the fight over health care to enact the Stupak amendment to essentially ban abortion coverage in exchange plans. He would further solidify the Hyde amendment and its progeny (affecting all women dependent on the federal government for their health care or insurance), by writing the prohibitions into permanent law, instead of their current form in which they must be - and are - renewed annually on the various relevant appropriations bills. The original Hyde amendment has been enacted annually since 1978; most of the other abortion funding restrictions spanning the federal government were enacted starting in the early 1980s.

The Smith bill would go even further, however, into uncharted territory. It would carry the argument against funding abortion to an extreme by preventing employers from taking a tax deduction for insurance plans that include abortion coverage. Moreover, individuals' premiums for plans that cover abortion could not be paid with pretax dollars. In addition, any costs incurred by an individual for an abortion would be disallowed under a flexible health spending account or for the purposes of a potential medical care deduction from federal taxes.
Even though President Obama has repeatedly stated his support for women's reproductive health care, he has
already compromised
on those issues. And given that he has made clear his willingness to compromise on even his most fundamental principles, there is no way to know what further compromises Republicans will be able to extort, should they decide to again take the American people hostage.
Despite Republicans' promises to re-dedicate the government to focusing on the "real" problems Americans face, it is abundantly clear that they are, in fact, dedicated to restoking the flames of the culture wars, with the battle to strip women of their reproductive rights front and center in that war. The real question is whether self-described pro-choice Democrats, including and especially the president, will have the strength to fight back. Because this is a war women can't afford to lose.