A British entrepreneur is selling what is believed to be the world's most expensive book - for £3 million. Roger Shashoua is offering a diamond-encrusted edition of his new book Dancing With The Bear. He says Russian tycoons are the target readers for the made-to-order book which features more than 600 flawless diamonds. The book is an account of how the author made £100m through business in post-Soviet Russia.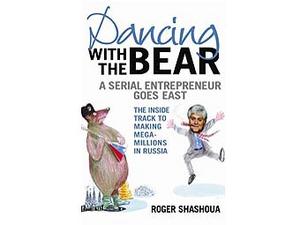 ©Roger Shashoua
Dancing with the bear. Book cover.
He said: "There is so much money floating around in Russia that it seemed entirely logical to produce a book designed for the Russian market. I am just happy that conspicuous displays of consumption can now be associated with writing, rather than fashion accessories. I can only hope that oligarchs will read the book, rather than just keeping it locked away." For the special edition, the cover has been switched from the standard white to black to show up the diamonds.