About Amish Sometimes I think I believe the Cs stuff more than Laura does but then people say I am gullible. I bought Greens writings till (after eight readings)I got suspicious that it was a compilation of many other authors. That finally got me looking for the Ra material which I had heard of through Wilcock, had read Marciniac somewhere along the line. Ra kept me busy for awhile, then somehow I stumbled across the Cs and Laura. It feels like family. Fun, "exciting" times.
Yes, I'm a simple guy, I know my limitations, I look up words in the dictionary, next to Laura I am severly brain damaged. But my chickens lay nicely and you would envy my garden.
Man of few words and poor typeing skills, and no they are not related.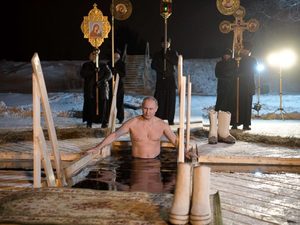 Epiphany
It wasn't the world being round that agitated people, but that the world wasn't flat. When a well-packaged web of lies has been sold gradually to the masses over generations, the truth will seem utterly preposterous and its speaker a raving lunatic.
- Dresden James
Recent Comments
Do you btw understand that the only way it is possible to reduce company taxes and to increase military spendings at the same time is to also...
---
Is OTS the app that Amazon uses to manage its dry goods? If I'm guessing right, maybe they have migrated the produce business to OTS, and are...
---
I know what I mean when I say some words. However you interpret them is entirely your own responsiblity. In otherword, Don't lay your jive on me!
---
If my dog approves of her I say let's give it a go ................
---
Got to love the gov't useless flu shot and the cure drives you crazy. There are ways of killing the pop without war. They do need some people to...