About PRAVDASEEKER
Swallowed the red pill (Matrix ref..lol), back in 1974.. been a truth seeker ever since. Have been trying to awaken the sleeping masses for about 8 years now. Have been a contributing writer to two other websites since well before 9-11..
Unique upbringing.. saw history with mine own eyes.. watched Cuban missile crisis from my back yard basically, for one unique example.
Spent years trying to make others aware of the "Problem-Reaction-Solution"
mind tricks being played on them daily.
If we actually got/get to "choose" when we were born.. sometimes I wonder if I and ALL of my contemporaries must've been NUTS! He He..
Hang on, it is only going to weirder me thinks!
Voted with my feet finally in 2012, moved to OZ. Took some doing and severe sacrifice, but am here in Paradise with my wife.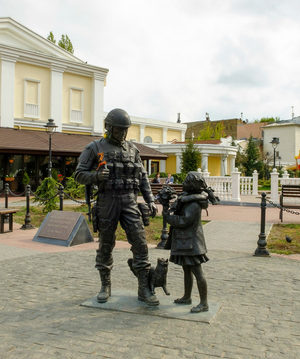 вежливым людям ('Monument to polite people'), Simferopol, Crimea
Every ten years or so, the United States needs to pick up some small crappy little country and throw it against the wall, just to show the world we mean business.
- Michael Ledeen
Recent Comments
It appears that the motivation behind the plan to build the largest dam in the Middle Americas is to have a non radioactive dependable electricity...
---
everybody needs a little uranium
---
A little over a year ago, I read an article about AMERICA'S wheat crop. The article says that prior to HARVEST, all American wheat is saturated...
---
They've since updated the timeline: police now say they stopped Tarrant 21 mins (not 36 mins) after they received the first emergency call. See...
---
Here's what's really going on here! The current PM "Arden" was elevated and backed into her current POSITION as PM by none other than "HILLARY...