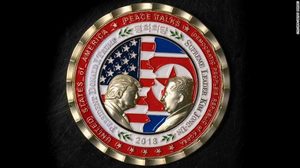 Coin flipping
We cannot waste time. We can only waste ourselves.
- George Matthew Adams
Recent Comments
This article is definitely anti-Semitic. Look at the names: District Attorney Cyrus Vance, complainants Lucia Evans, Rose McGowan, Annabella...
---
Well, since this topic has generated so much interest, how about it Sott editors. Will you put up an article about the benefits and virtues of a...
---
Fake meat? Why not! Fake news, fake history, fake elections, fake climate science... why not go the whole hog? Judging by appetites here, there's...
---
Andrei Raevsky is the Russophile former Swiss military intelligence analyst who lives in Florida with his American wife and writes as "The Saker"...
---
Does the world NEED a boost to its testosterone? So we can make more and more babies who will simply grow up to kill each other and destroy more...