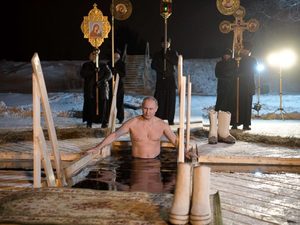 Epiphany
Each time we face our fear, we gain strength, courage, and confidence in the doing.
- Anonymous
Recent Comments
I note a trend which is fascinating. During the U.S.' last "recession" of 2008-09, many smaller businesses failed in my community. Many, many,...
---
Smacks of desperation. The empires are going down. The English one only possesses Scotland, Gibraltar and the Malvinas now. The US one is...
---
Learn your place. We make the culture, not you...[Link]
---
Looks like all the redneck reactionaries are focussing on SOTT now. I wonder why?
---
"my protective instinct, something that is deeply wired in males. While females are hardwired to nurture and care, men are wired to provide and...