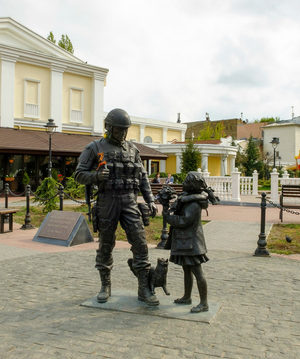 вежливым людям ('Monument to polite people'), Simferopol, Crimea
People are always teaching us democracy but the people who teach us democracy don't want to learn it themselves.
- Vladimir Putin
Recent Comments
("Democratic socialism will not save the millennials, but anarcho-capitalism will.") --- LOL! Please tell me this article is from The Onion,...
---
Sadly our Western institutions are completely corrupted at this point. When Human Rights Watch and Amnesty International shill the same blatant...
---
"but how to achieve this state of governance?! " You're not allowed to ask this question of utopian ideals. So no government, more tech. Got it.
---
Don't let this study make you think the OWO system here can be fixed... sure a handful of willing people can make a change for themselves, but...
---
Time of living here in Purgatory.... they're moving on.... saying "F this crap!"