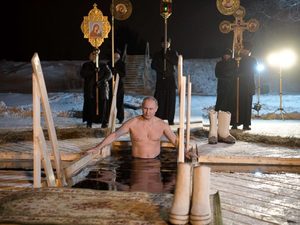 Epiphany
Cowardice asks the question: "Is it safe?" Expediency asks the question: "Is it politic?" Vanity asks the question: "Is it popular?" But conscience asks the question: "Is it right?" And there comes a time when one must take a position that is neither safe, nor politic, nor popular but one must take it because one's conscience tells one what is right.
- Martin Luther King, Jr.
Recent Comments
I hope the aliens seen in California are here to abduct all these millennial know it all's.
---
Flying humanoid? Seems to flicker ... hologram?
---
Of the CIA, JFK said he was going to smash it into a thousand pieces
---
"It will be on a very cold night ..."
---
I wasn't there, but it really sounds like a rude teenager. Now, the officer probably didn't ask politely for her to move her foot down, instead...