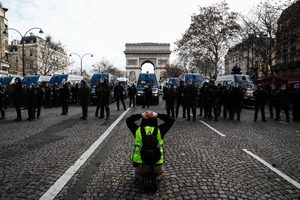 L'elite contre le peuple
Few people have the imagination for reality.
- Johann Wolfgang von Goethe
Recent Comments
So she already knows they are all guilty. She is on a seek and destroy.
---
The processes required to store potatoes properly. Within the storage facility, potatoes undergo the following processes: Drying Cooling or...
---
Red Dwarf did an episode about white holes. The time it was spewing affected the crew, to great comedic effect. Matter/energy is never created or...
---
I've met standard Leftists, (not even Far Left), who along with their morning coffee, pep up their energy levels with daily endorphin-enriched...
---
A recipe for disaster. [Link]