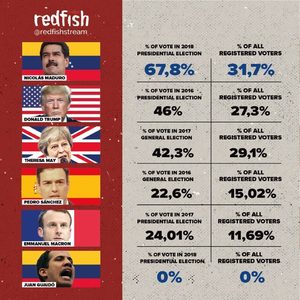 On legitimacy
Perhaps only people who are capable of real togetherness have that look of being alone in the universe. The others have a certain stickiness, they stick to the mass.
- D.H. Lawrence
Recent Comments
And who first told us about this scheme and all the players involved? QANON!!!!!!!!!!!!
---
Trump is declaring a national emergency to bypass Congress, to build a wall we don't need, to address a crisis that doesn't exist, by claiming an...
---
Trump attempted to work with the lousy liberals … but they are just hell bent on opening our borders and allowing any illegal to gain access to...
---
McCabe - as well as Comey, Strzok, Page, Clintons, Lynch, Odumba, Mueller, Holder and Rosenstein are all Filthy Stinking Crooks and need to...
---
So she traveled to Syria when she was 15 and has survived for 4 years ... sounds like she is more than capable of making her own way back to the...