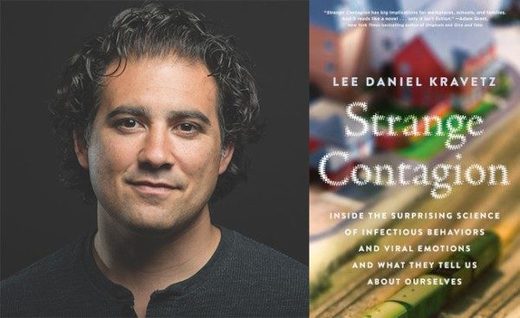 Today on the Truth Perspective we discuss Lee Daniel Kravetz's latest book
Strange Contagion: Inside the Surprising Science of Infectious Behaviors and Viral Emotions and What They Tell Us About Ourselves
.
When Lee and his wife moved to Palo Alto, California in 2009 they hoped for a bright future for their baby boy. Unbeknownst to them a tragic string of suicides was threatening to rock the entire county. What began with one tragic event in 2008 morphed into entire suicide clusters that claimed the lives of several hundred children. Shocked, Kravitz and others set out to investigate why so many of the youth - strangers to one another - would take their lives in affluent Silicon Valley.
What Lee discovered was a veritable contagion of ideas, emotions and behaviors that, like others in history, swept across their society. This social contagion, when at its most malevolent, threatens the vulnerable and shakes communities to their core. But at its most positive it can inspire courage, bravery, and point our way to a brighter future.
Are our goals, emotions and ideas really ours, or are we each at the mercy of this strange contagion'? And, if we are at the mercy of these forces, is it possible to turn their tide to our benefit? We'll be discussing these questions and more today, on the Truth Perspective.
Running Time:
01:22:32
Download:
MP3