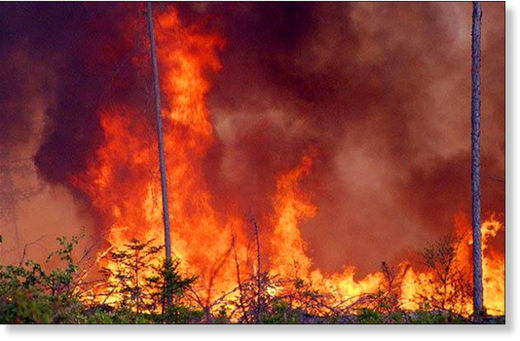 People evacuated after

thunderstorms with no rain ignite foliage and forests.
More than one thousand people were evacuated from their homes in the Sakha Republic - also known as Yakutia - which is the largest region of the Russian Federation, while states of emergency are also in effect in other major regions such as Kransnoyarsk and Irkutsk.
Famed for its cold and permafrost, Sakha is now under siege from wildfires.
Vyacheslav Popov, head of the republic's Forestry Department, said: 'The area of wildfires doubled.
There are 37 active wildfires in the republic right now
covering the territory of 76,000 hectares. There is a threat to eight settlements in five areas of Yakutia''