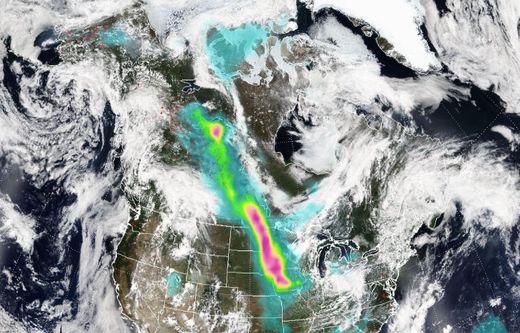 The drought hitting the West is not just striking the continental US.
That same weather pattern that's sucking the life out of California is also making life hot, dry, and dangerous for the top third of North America: Alaska and Canada have seen little rainfall, soaring spring temperatures, and now, a record-breaking wildfire season.
The smoke drifting from hundreds of fires can be seen in new
NASA imagery
.
It forms a plume that extends all the way down through the Midwest, reaching as
far south as Texas today
.

How many fires are we talking about?
As many as 600
. There are 297 fires
actively burning
just in Alaska today.
That's so many fires, in fact, that it's hard to even tell where they all are on the state forestry department's map.