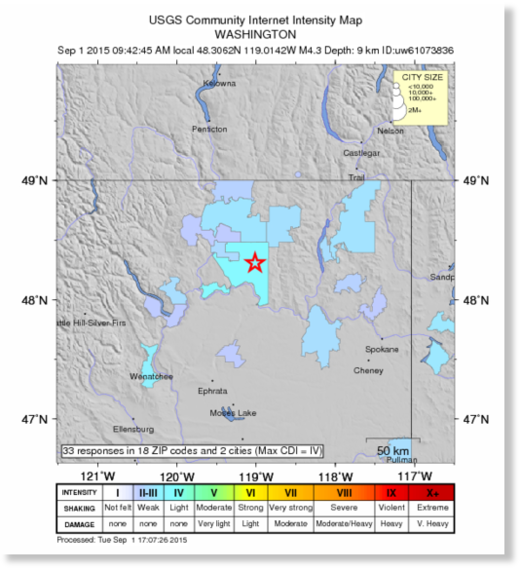 A 4.3 magnitude earthquake has hit the wildfire zone in north central Washington.
The quake, which was six miles deep, hit 26 miles east of Okanogan and 25 miles north of Grand Coulee at 9:42 a.m. Tuesday, according to the Pacific Northwest Seismic Network.
KIRO 7 meteorolgist Morgan Palmer said an earthquake of that depth was considered shallow and was likely felt as a jolt.
The Pacific Northwest Seismic Network asks if you felt the earthquake, to fill out the form
here
.