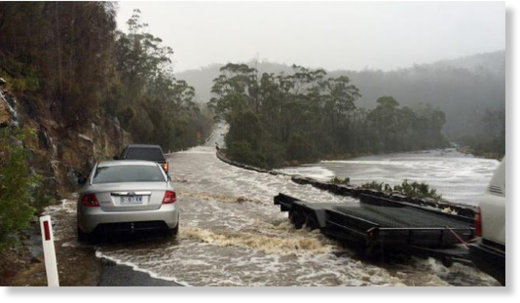 A refuge has been set up at the Triabunna council chambers for those stranded in the area.
The Tasman Highway between Buckland and Orford has been closed due to flooding and landslides, as has the highway a kilometre north of Triabunna.
One holiday-maker, who asked not to be named, said he and his young family were stuck on the other side of the Orford Rivulet, which was now a torrent.
He had been forced to walk into town for supplies, crossing the river via the beach.
"I spoke to the police and they said just to sit tight — the road south is closed and they don't know how long that will be the case for, " he said.
"They told me there was no point trying to get out at his stage."