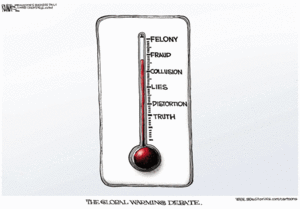 Aaargh! Forget nutrition and medical guidelines,
carbon footprint
is the new diet selector.
Climate Change Activists to Meet Food Police at Closed-Door Meeting March 14
New York, NY / Washington DC - At a closed-door meeting to take place March 14, the Obama Administration's Departments of Agriculture and Health and Human Services plan to update the nation's "dietary guidelines" - a document with significant repercussions for food stamps, military and school meals programs - to include anti-global warming activism.
In an article, "
Obama administration pollutes guidelines for healthy eating with unhealthy ideologies
," published Sunday by the Washington Examiner, National Center Senior Fellow and Risk Analysis Division Director Jeff Stier says environmental activists within the U.S. government plan to change the nation's dietary guidelines to promote foods that they believe have "a smaller carbon footprint."