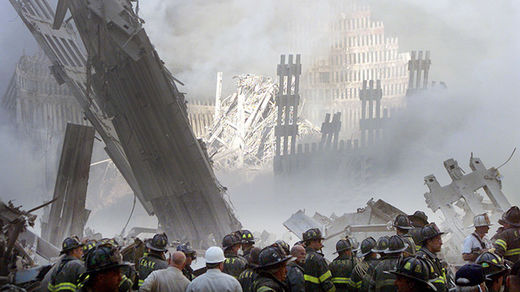 Paul James Lioy, an environmental scientist known for his work on the health effects of dust produced by the World Trade Center disaster on September 11, 2001, died this week after collapsing at Newark Liberty International Airport. He was 68 years old.
Lioy was an internationally renowned authority on exposure science. He received two lifetime achievement awards for his work - the Wesolowski Award from the International Society of Exposure Analysis and the Frank Chambers Award from the Air and Waste Management Association. He also authored the book 'Dust: The Inside Story of its Role in the September 11th Aftermath.' He was also a professor of environmental and occupational health and vice chair of the Department of Environmental Medicine at the Rutgers University School of Public Health in New Jersey,
according
to the university's website.
In the field of exposure science, Lioy specialized in toxins and pollutants affecting both the environment and occupational health.
The cause of his death has not yet been determined, his wife Jean Lioy
told
the
New York Times
.
Having witnessed dust rising from the ruins of the World Trade Center from his home in Cranford, New Jersey, Lioy became one of the first scientists to gather and test samples from the site.
"It was unprecedented in terms of the complex characteristics of the materials released," Lioy
told
USA Today
in 2011.