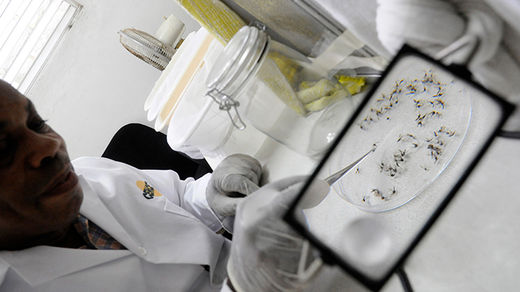 Puerto Rican health officials declared Thursday an epidemic of chikungunya, a mosquito-borne virus that has shown up in more than 200 confirmed cases across the island as of late last month.
Health Secretary Ana Rius said the majority of those cases were reported in the capital of San Juan and nearby areas.
The virus was introduced into the Caribbean region late last year, according to AP. The first chase of chikungunya in Puerto Rico was reported in late May.
Meanwhile, Jamaican health officials reported the nation's first confirmed case on Thursday. Dr. Kevin Harvey, chief medical officer for Jamaica, said chikungunya was found in someone who had recently traveled to a country where the virus has been transmitted locally.
Health officials in Florida also reported the first domestically acquired chikungunya infections in the United States. Both cases involved persons infected with the virus following visits to the Caribbean, then both were bitten by uninfected mosquitoes in Florida, which then transmitted the virus further.