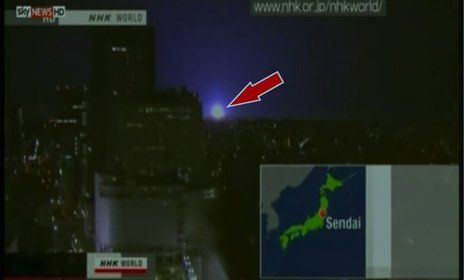 Mysterious lightning flashes that appear to precede earthquakes could be sparked by movements in the ground below, US scientists say.
Unidentified glowing objects were spotted moments before
major quakes in China
and Italy recently.
These flickers could be triggered by shifting soil layers which generate huge electrical charge, say scientists.
Using a tub of plain kitchen flour,
they discovered an entirely new physical phenomenon.
They announced their findings at the
American Physical Society meeting in Denver.