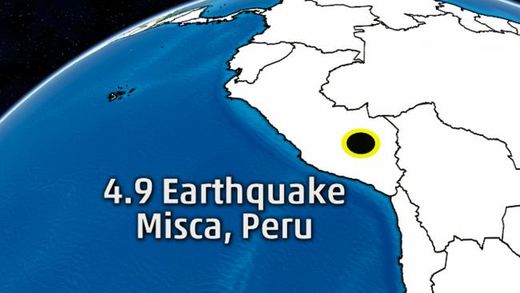 At least eight people are dead and four are missing after a
shallow 4.9-magnitude earthquake
rocked a remote village in Peru on Sunday, according to Dia Correo. Most of the victims were killed after their
crudely constructed homes
collapsed, the Associated Press reports.
The quake was centered 25 miles southeast of Cuzco in the farming town of Misca in the Paruro region and was a relatively shallow five miles deep.
Spanish-Language news site El Comercio reports that
four of the dead are children
, including a three-month-old baby. Landslides in the area have made it difficult for rescue personnel to reach those affected.
El Comercio reports that nearly 45% of the homes in the village have been destroyed and power has been knocked out. Displaced residents were
moved to a local soccer field
for safety, according to RPP Noticias.