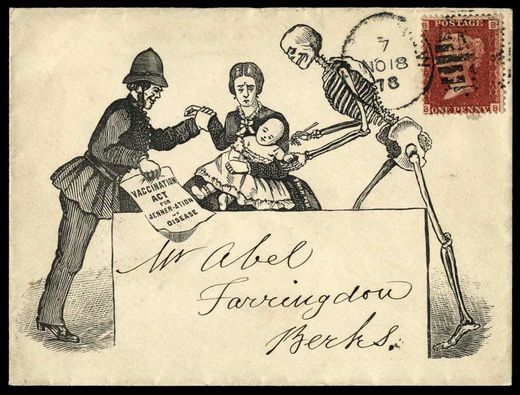 Recently there has been a lot of 'debate' in the mainstream media about vaccinations. While this debate is not new, it is something to take notice of, at least
I
have been taking note. What sparked my interest in the current vaccine debate, and the taking of notes, was a comedy segment on T.V.
While I am not a regular viewer or cable subscriber, I had the opportunity while visiting family to watch Comedy Central, I almost fell out of my seat when the topic of
saying no to Vaccines appeared on The Daily Show
. What really sparked my curiosity was that, the next night,
The Colbert Report
had the infamous Dr.
Offit
Profit on, touting the benefits of vaccination, condemning parents that choose opt-out of vaccinations and promoting his book
Deadly Choices: How the Anti-Vaccine Movement Threatens Us All
. It really is a
sign of the times
when a comedy station addresses and gives air-time to pro vaccination propaganda and has a guest host who profits from vaccinations. More information about Dr. Profit later in the article.
Vaccinations: Haters and Ya-Sayers
This 'Anti Vaxxer' debate is a hot topic and the content and/or poking fun on cable t.v. brings this debate to a much wider audience. I am an 'Anti Vaxxer' and have been for years. I have 2 grown children and neither of them was ever vaccinated. I am personally against and highly suspicious of the American vaccination effort that has been ongoing for years. I live in a state, like many in the US, that is very pro-vaccination.
When my children were young, I received phone calls and endless mail about the immediate importance of my children receiving their required immunizations (vaccinations). I have been cornered by emergency room nurses and over zealous doctors about the immediate necessity to comply with vaccination laws and requirements. I have left community health centers in tears, feeling like a horrible mother, because I questioned the safety and effectiveness of required vaccinations. Back then, while holding firm to my 'No' choice, I admit I did not know the facts, I just knew something wasn't right. Fortunately other mothers in my community were 'anti-vaxxers' as well and through experience, research and motherly support, I began to form a more informed basis for my decision to say 'No'.
In today's parenting world things have changed. At least from my personal interactions with families with small children. As a mother and former teacher, I am around young children and their parents often, sooner or later the topic of vaccinations pops up. There are two distinct camps among parents, what I call vaccination Haters and Yay sayers. Those who do not support vaccinations and those who are only too happy to comply with vaccination requirements. While I don't 'go there' right away, when talking to the uninformed (or 'disinformed') about my personal anti-vaxx stance, I wait for the parent to ask a specific question. If the parent is a supporter of vaccinations, the conversation is usually pretty short: 'it's the parents choice, do your research, etc'. If, on the other hand, the parent is really struggling and is looking for some solid research and data on the safety of vaccinations and
WHY
there is such an intense debate going on, I offer the following information. Readers may find it useful in a similar situation.