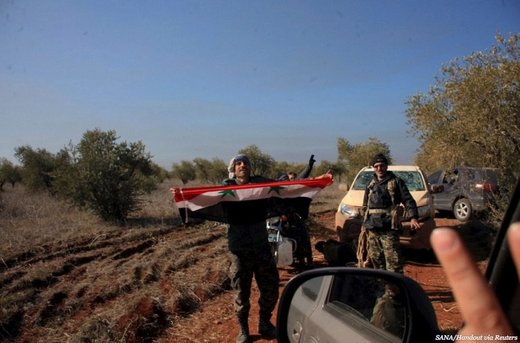 The Syrian Arab Army, with Russian air support, recently
broke the 'rebel' siege
on some towns in northern Aleppo province in Syria, thus cutting the terrorists' supply lines to Turkey. The U.S. was hoping that a ceasefire would protect their terrorist assets from this very scenario. No such luck. Just like it was in Ukraine before both Minsk agreements, the West only wants peace when its hired killers (and rapists and torturers) risk getting their asses handed to them on a platter by the populations they've been savaging.
The Western media response has been predictably shrill, and completely at odds with the reality of the situation. Here are some of the more odious examples. Get your sick bags ready!
First up is
the
Guardian
's Natalie Nougayrède
. One cannot help but be moved at her heartfelt sympathy for head-chopping jihadists...